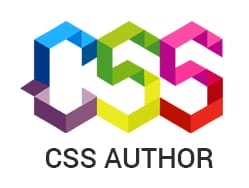 CSS Author is a Design and Development Related Blog for Web Designers , Developer's. We offer Quality resources for Web/UI Designing.
CSS Author is a Design and Development related blog for Web Designers and Developer's . We offer free PSD Design Resources, Daily Design Inspirational, Articles, Tool Roundups, Tutorials and  the latest web trends and Techniques. We are responsible to provide latest and fresh content.
CSS Author launched in September 2012, we are getting good response from the readers especially on daily freebies, and daily design and development inspiration, these responses are encouraging us to go forward. The team behind cssauthor.com is dedicated to provide fresh and good quality contents for free of cost. As we are basically Web and UI Designers most of the time we love to give web/UI related contents to the readers.
If you are a looking for website design or development project, you can hire us directly for your Web/UI Design and Development Projects, our company website is www.leopardsmedia.com. Or you can send a mail to [email protected]
We are always looking for creative people to join us. If you wanted to write for us you can submit your article here http://cssauthor.com/write-for-us/ or you can send it to the following E-mail: [email protected]
If you want any help or if you have questions Please contact us: [email protected]