You've written your blog post or designed your web page and now all you need to do is find the perfect image to go with it. The internet is awash with images from past and present so it can be tempting to take the one you want and use it without a thought for copyright infringement.
Many of the images circulating on the internet are owned exclusively by the photographer or creator, and are subject to usage restrictions that are protected by law. While it is important to know that you can't legally use every image you find online, that shouldn't stop you from finding the right free images for websites without legal risk.
When it comes to copyright, there are three categories of images available on the internet:
Right Protected – images can be purchased in advance and used for a limited period of time for a particular project. During the set period you will have exclusive rights to the image.
Royalty Free – images are paid for with a onetime fee and can then be used in any way you choose, though you will not have exclusive use of the image.
Public Domain – images are free to use for any purpose either because the creator has given permission or the original copyright has expired.
Fortunately, there are a wide range of resources offering free to use public domain images that are not in any way restricted by copyright law. Public domain images can be used for personal and even commercial projects, you just need to know where to look to get great results. Here's a round-up of five of the best websites to to find creative commons free images for websites.
1. Bigstock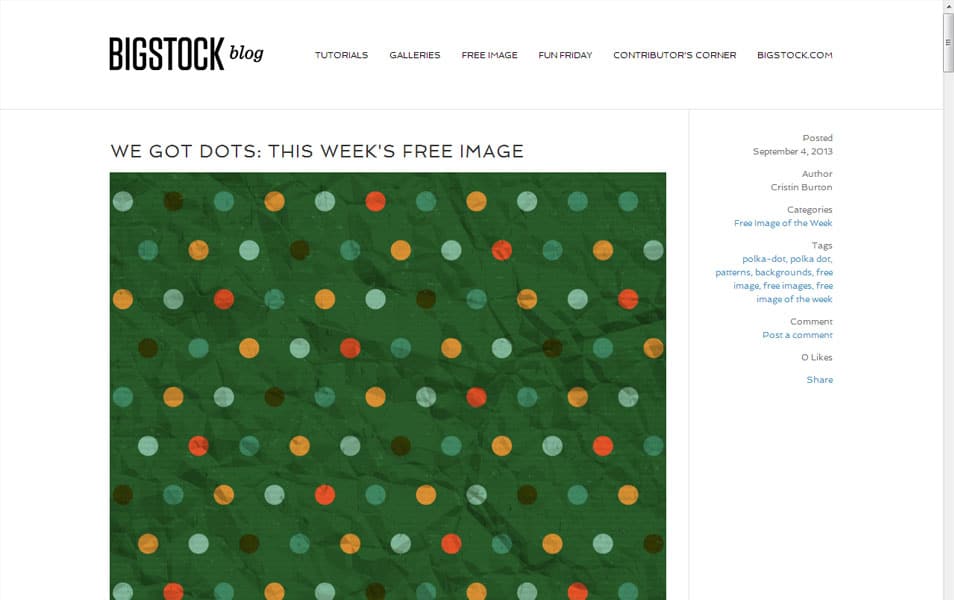 The people behind Bigstock's Free Image Collection certainly know how to pick the prettiest public domain pictures. Browse a range of over 14 million free to use and paid for photos, illustrations, and vectors from 27 image categories. Alternatively, check out the free image of the week. The Bigstock blog is also worth a look for some great advice and tutorials on how to get the best from the images you choose.
2. Flickr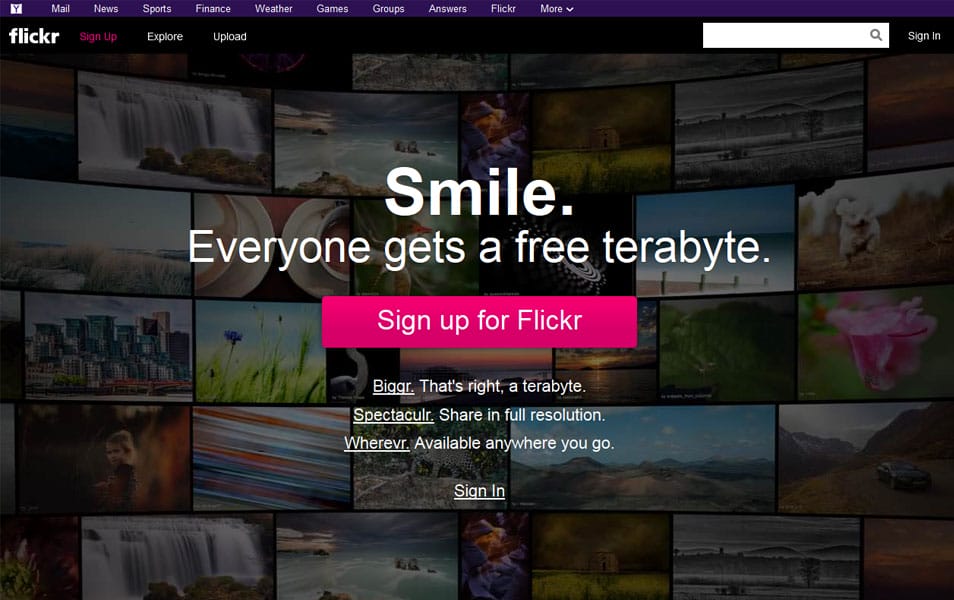 Flickr features a wide array of images and a comprehensive search function that makes it quick and easy to use. Take a moment to narrow your search to images listed within Creative Commons-licensed content and you should come up with a good selection of public domain images along with clear notification of any copyright restrictions.
3. Shutterstock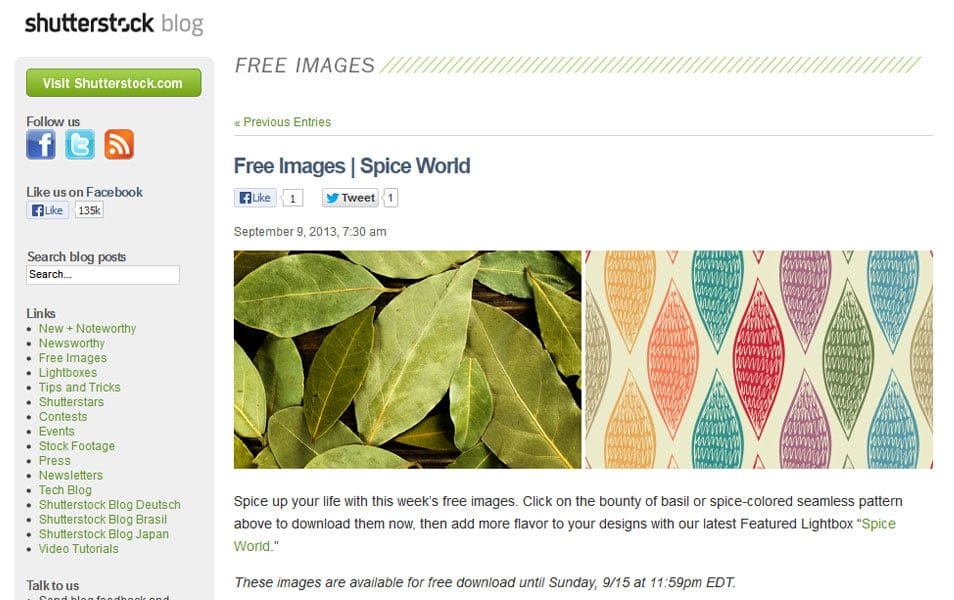 Register to access Shutterstock's Free Image Collection and you can search vectors, icons, banners, and photography. Updated weekly and available to download for a limited period, you can choose from contemporary and vintage offerings to suit your page.
4. Wikimedia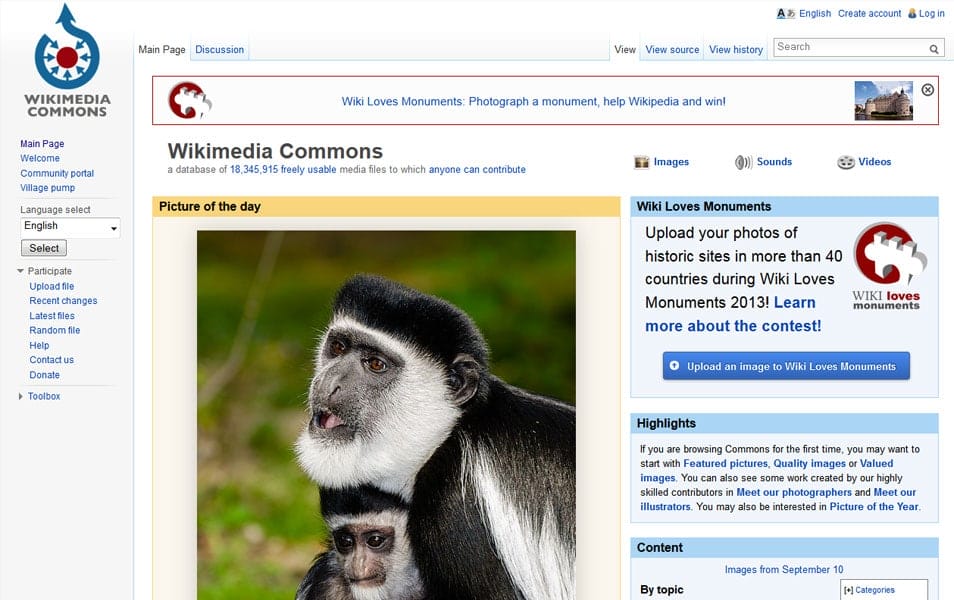 Wikimedia Commons hosts a vast collection of freely available public domain images that can usually be used and modified without restriction. Pay close attention to the licensing terms for each image as you may be required to include a credit to the original creator or license owner.
5. Freepik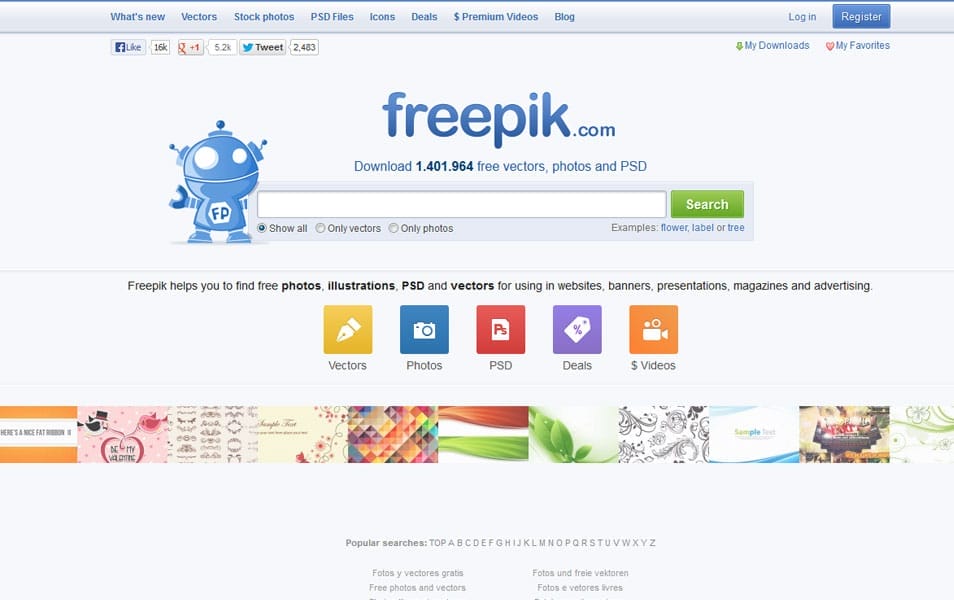 Freepik is a search engine that helps graphic and web designers to locate high quality photos, vectors, illustrations and PSD files for their creative projects. Freepik tracks and locates free graphic content on the Internet and it displays the results in an orderly layout for easy access. Freepik makes it easier for you to find the files you need without manually searching dozens of websites.
Creative Commons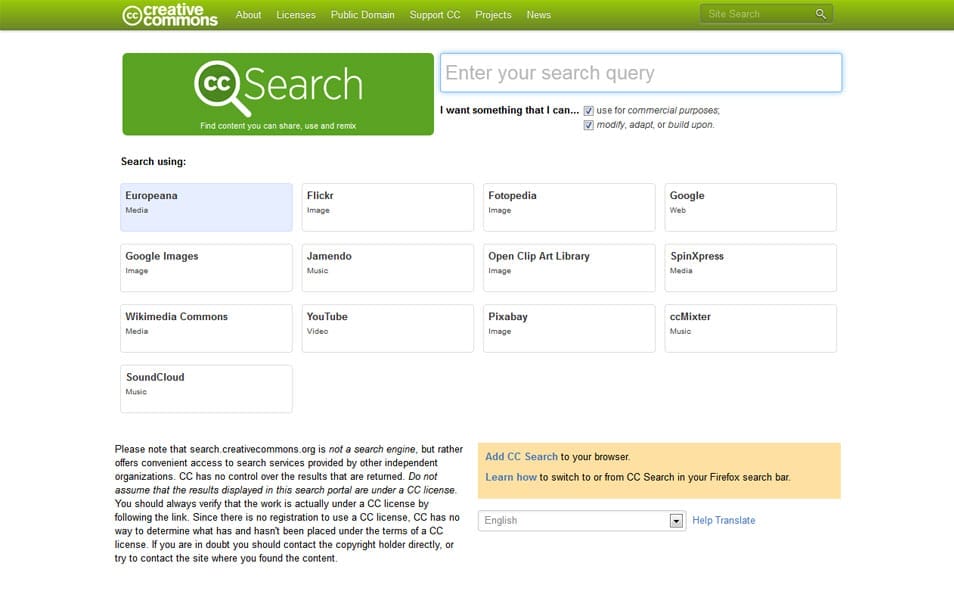 Creative Commons benefits from useful search function which allows you to filter the results by Flickr, Google, Fotopedia, Open Clip Art Library and other reputable image resources. Bear in the mind that a Creative Commons license is not quite the same as public domain; however the creators of the images are flexible about how and where they can be used. The site usually returns search results suitable for commercial and non-commercial use but check the terms of your chosen image just to be sure.
Remember, good pictures provide visual stimulation and can add real impact to your words or brand message. With so many great image resources at your disposal, you should always have plenty of ways to keep your audience engaged.