WordPress is the most popular Blogging/CMS platform widely used these days. The reason behind the popularity of WordPress is its simplicity. WordPress is very easy to use, anyone can use WordPress even without knowledge of coding can go in and set up their blog or website.
If you are a newbie in the e-commerce business, I really recommend WordPress as your cms platform to build your store. WordPress have some great e-commerce plugin to build beautiful e-commerce website without the help of a develepoer. WordPress e-commerce websites are easy to operate and manage your store. If you want great functionality then you can go and purchase e-commerce WordPress themes. below is the pros and cons of using WordPress as an e-commerce platform.
Advantages:
It is very easy to build and manage.
It's free
Great Plugins and Themes
It is very flexible.
Large community
Lot of room to Grow
Disadvantages :
Security, as it is an open source security is something you need to consider.
Handling of a large number of orders will be difficult.
Even though it has some downfalls, WordPress is still a great option if you are a newbie to the e-commerce business.
In this post, we have gathered some top e-commerce WordPress themes that you can use on your website. All these are later e-commerce WordPress themes released on the internet. We will keep update this list as the new themes come in. Please follow us to get the latest updates.
Foody Responsive WordPress Theme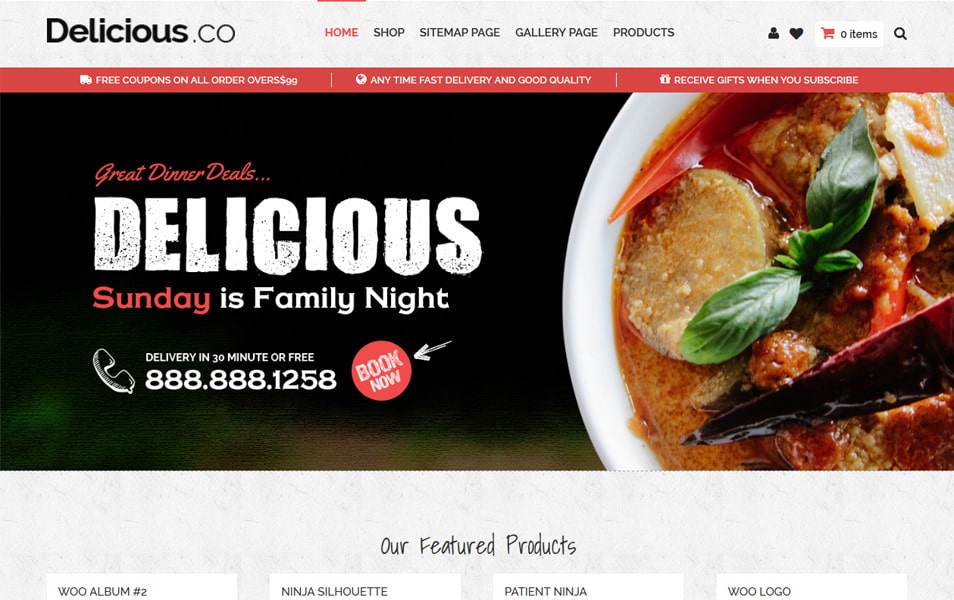 Foody Store is WordPress eCommerce theme built with Bootstrap v3.3.7 & CSS3, based on WooCommerce plugin.This theme is appropriate & recommendable for food and restaurant business.
Shop Isle Responsive WordPress Theme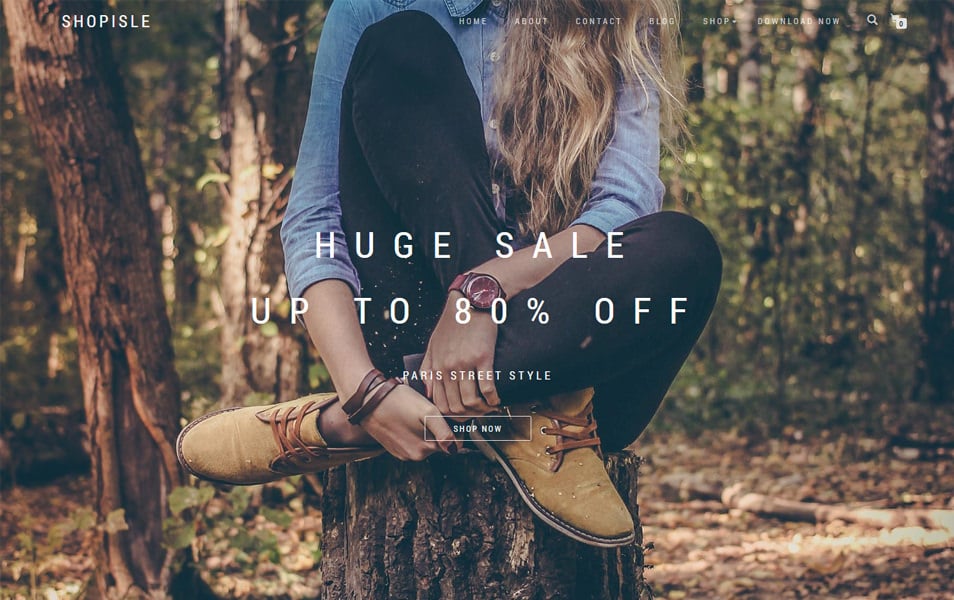 ShopIsle is the perfect free theme designed for your WooCommerce shop based on bootstrap.
AccessPress Store Responsive WordPress Theme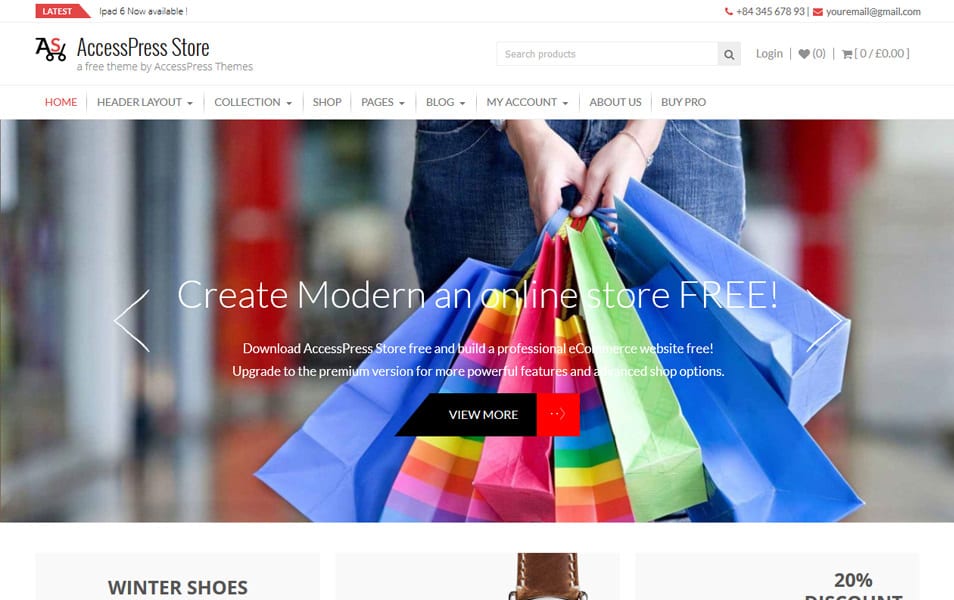 AccessPress Store is free WordPress theme that work beautifully with WooCommerce. The theme is packed with lots of exciting feature that enhances the ecommerce experience.
eStore Responsive WordPress Theme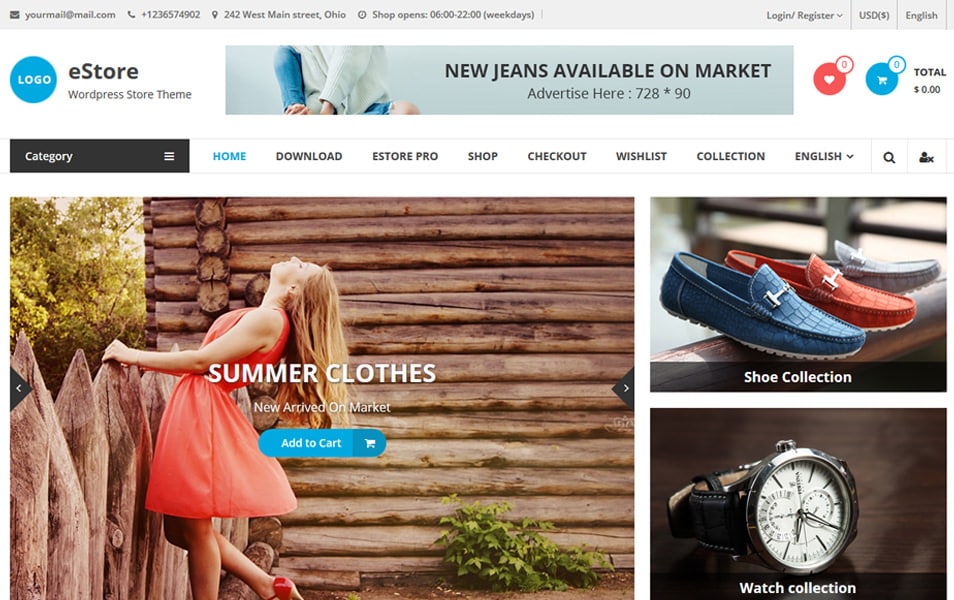 eStore is a clean, beautiful and fully customizable responsive WooCommerce WordPress theme.
EightStore Lite Responsive WordPress Theme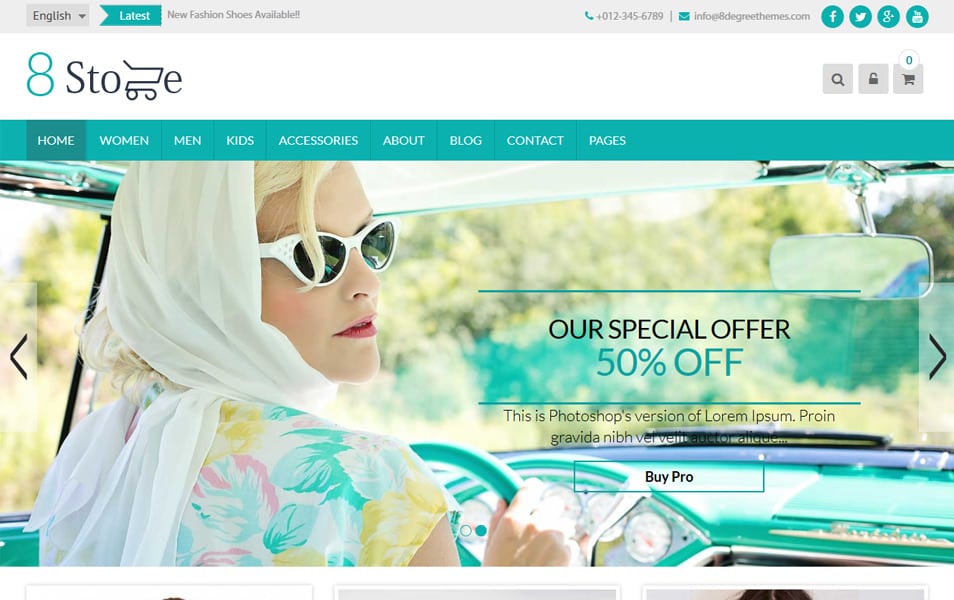 EightStore Lite is a free Ecommerce, WooCommerce theme to help you build online store easily. This theme is probably the most feature-rich free WooCommerce theme.
Alpha Store Responsive WordPress Theme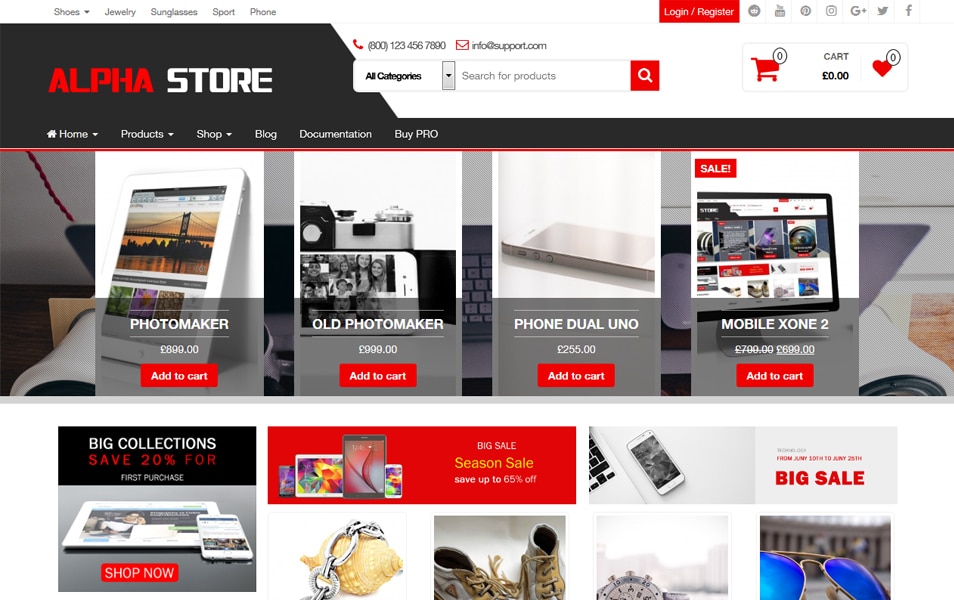 Alpha Store is free WooCommerce theme for WordPress. This eCommerce shop theme is suitable for mobile, furniture, home appliances, kitchen, electronics, art gallery, medical, tools, fashion designer clothes, food, jewellery, beauty store, watches and Multipurpose stores.
The Polygon Responsive WordPress Theme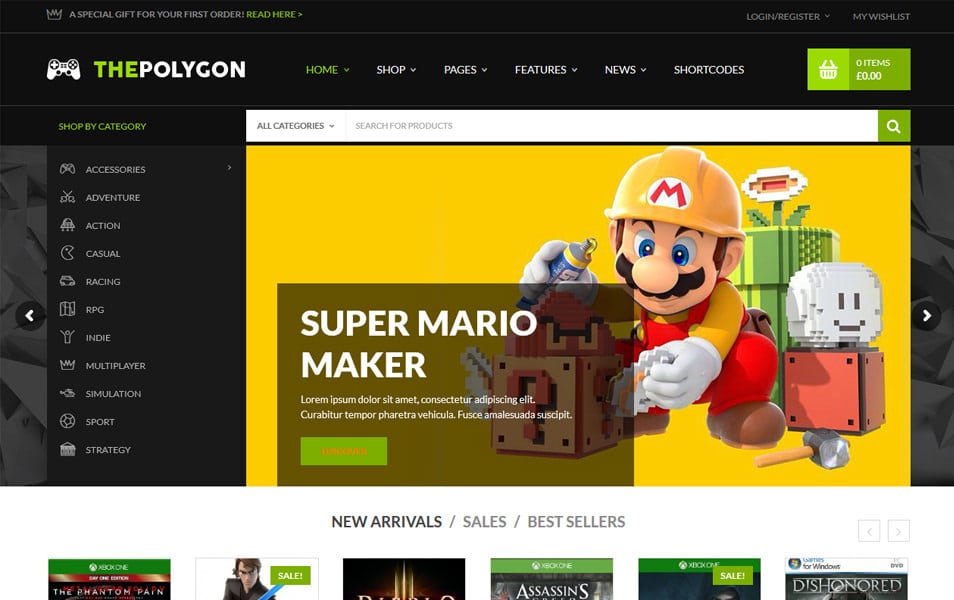 The Polygon comes out on top as the appropriate choice for any shop for digital goods, especially for videogames.
eElectronics Responsive WordPress Theme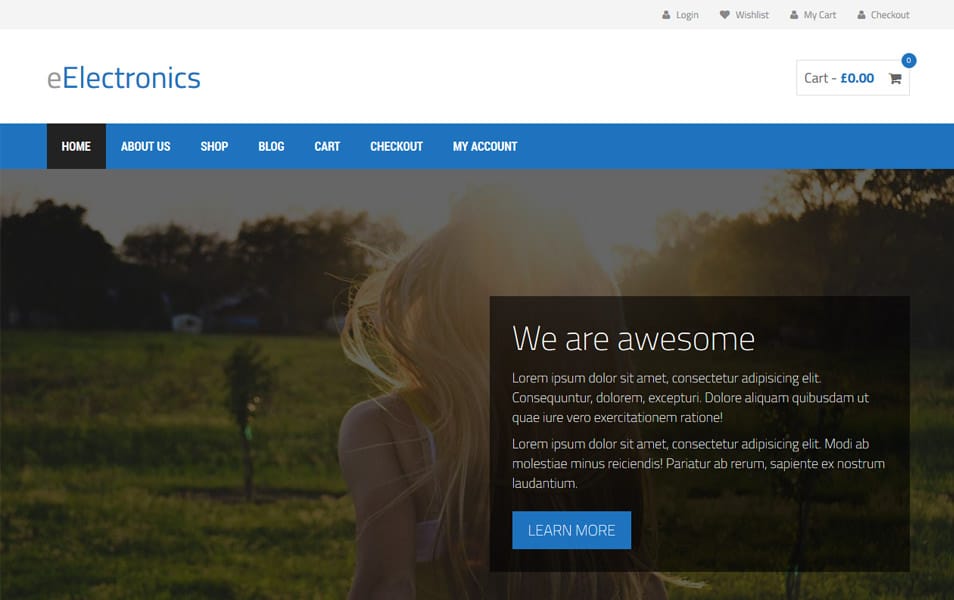 eElectronics is an awesome, creative E-commerce HTML Template. eElectronics can be use in any type of eCommerce website.
Giga Store Free Responsive WooCommerce Theme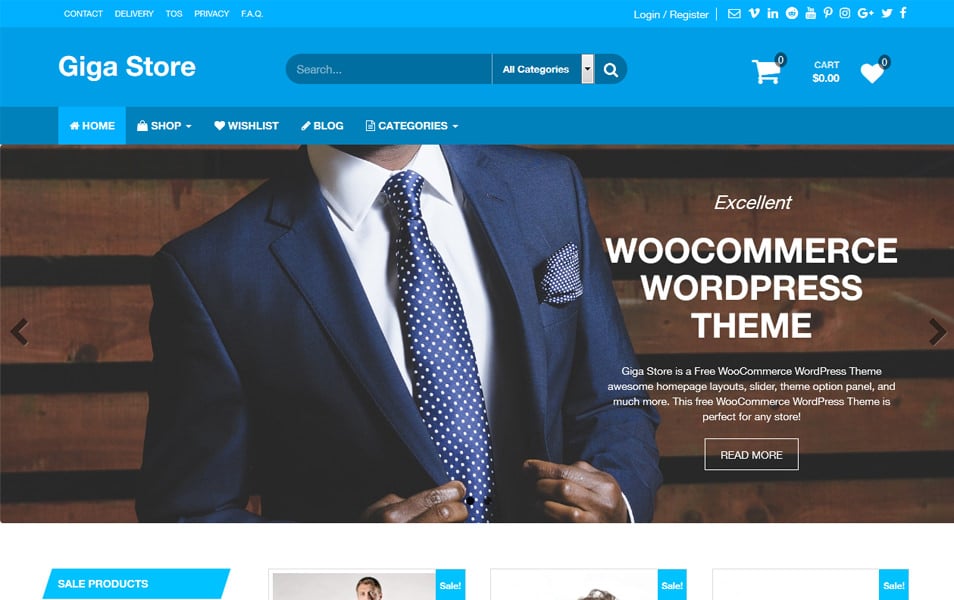 Giga Store is beautiful responsive WooCommerce WordPress theme perfect for any ecommerce shop. Theme has minimalist style and mobile friendly design. Theme supports WooCommerce and YITH WooCommerce Wishlist plugins.
MaxStore WooCommerce WordPress Theme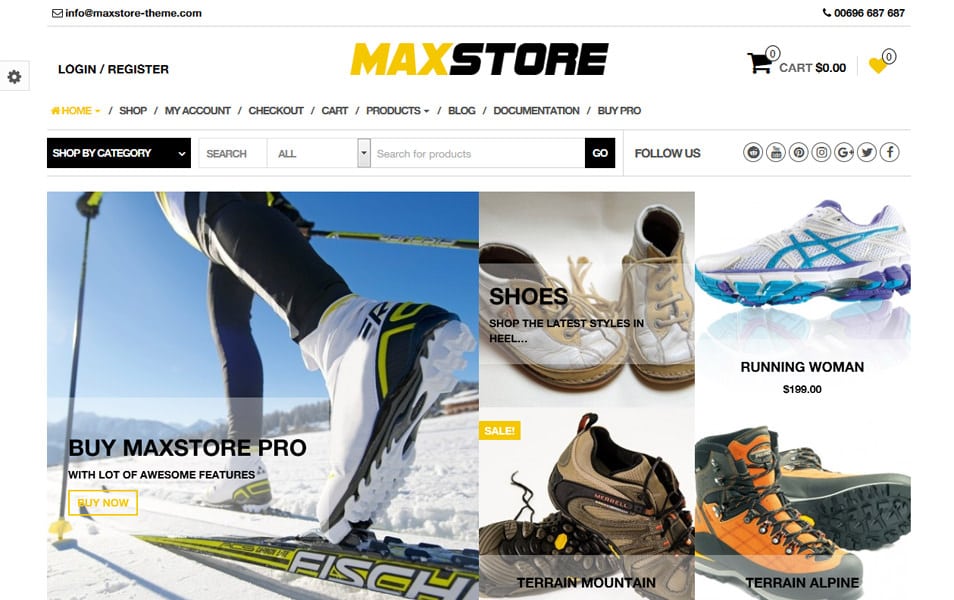 MaxStore is a simple e-Commerce WordPress theme based on WooCommerce. This theme is suitable for you who want to create website for online shop, business, corporate and any kind of websites.
Pageant Responsive WordPress Theme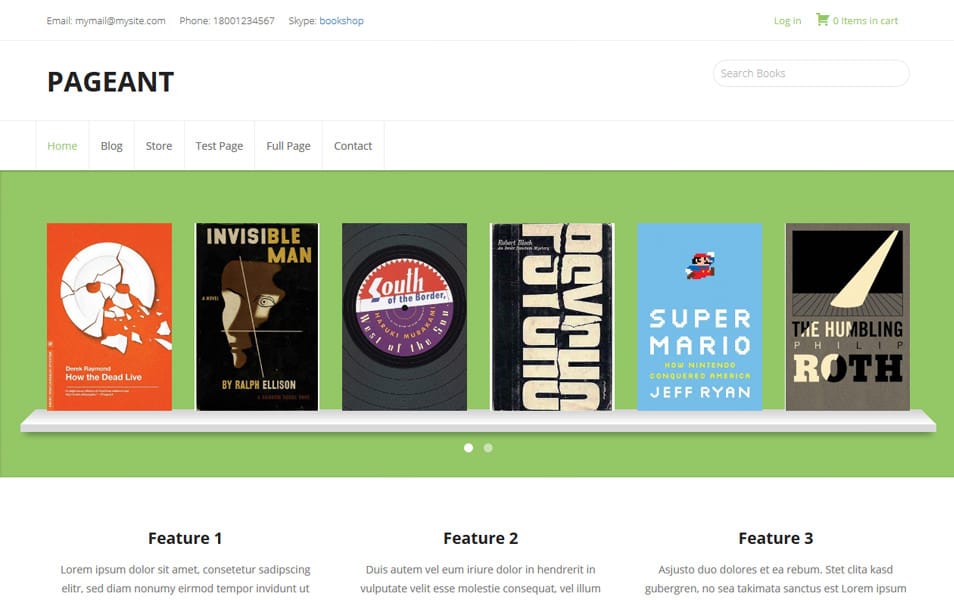 Pageant is an ecommerce theme built specifically to run an ebook store.
Etrigan Responsive WordPress Theme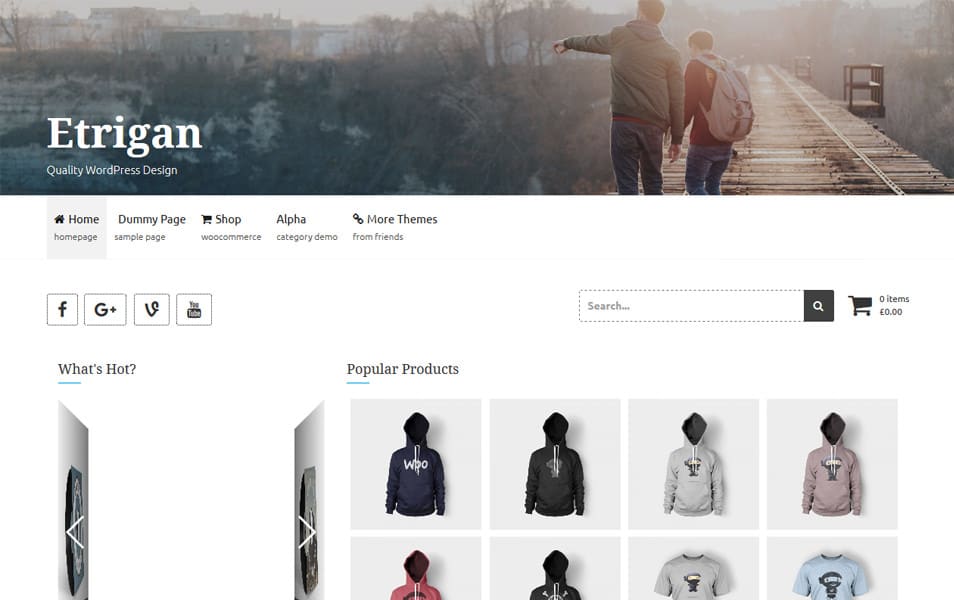 Etrigan is a very Powerful MultiPurpose theme Built with Bootstrap Framework. It supports WooCommerce and comes integrated with the latest Font Awesome Icons.
Remy Responsive WordPress Theme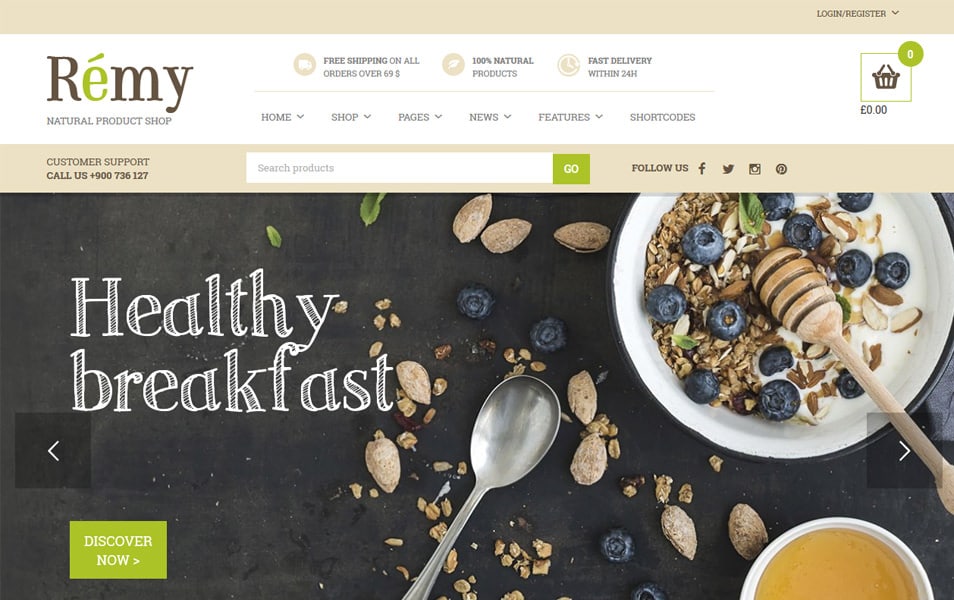 Remy is a simple and tasty food and restaurant WordPress theme.
StoreVilla Responsive eCommerce Theme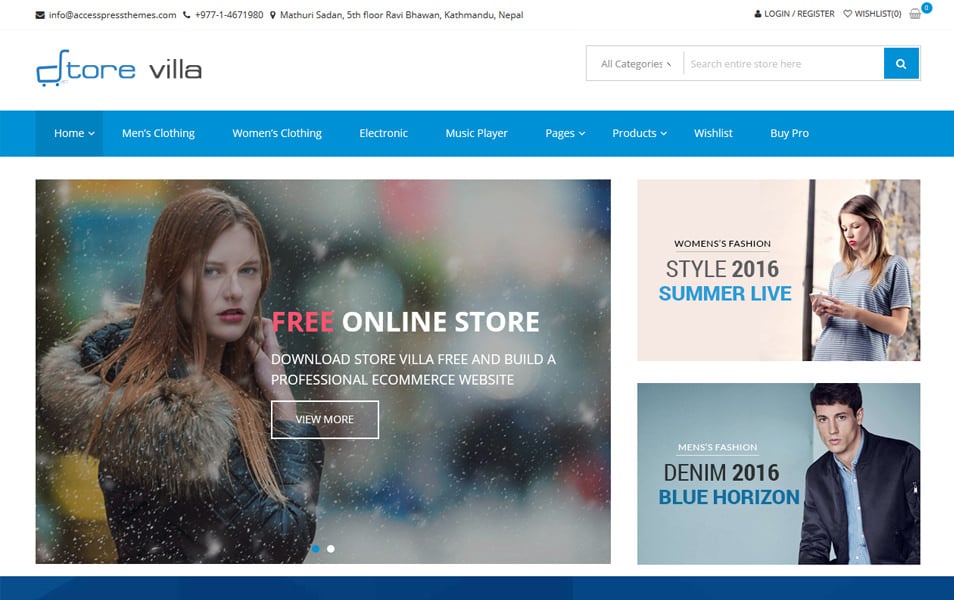 StoreVilla is an elegantly designed free eCommerce WordPress theme. Its alluring and flexible design looks great on any kind of online stores such as fashion, jewelry, cosmetics, etc.
iStore Responsive WordPress Theme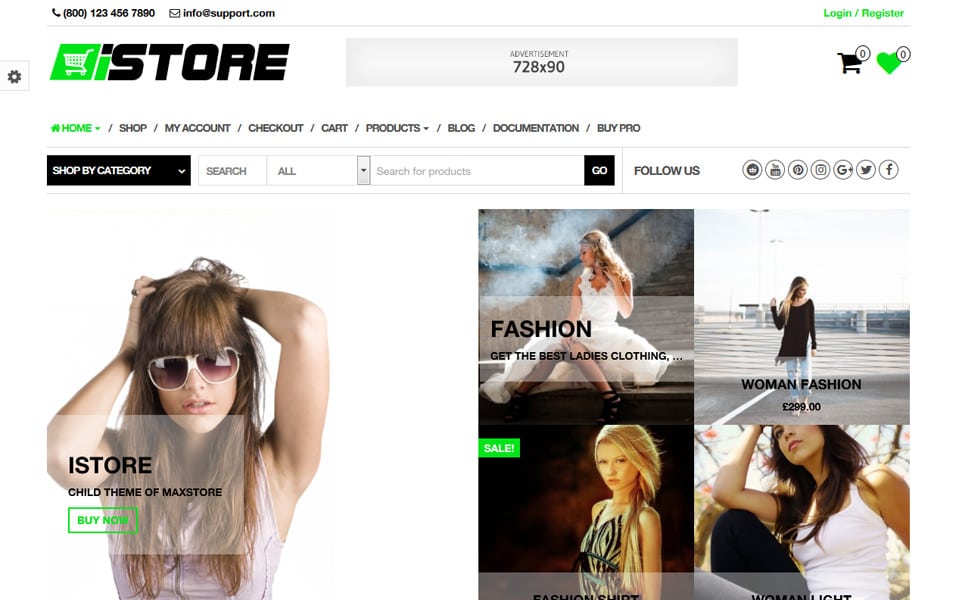 iStore is WooCommerce WordPress Theme suitable for eCommerce websites of any store type: fashion, sport, technology, fashion, furniture, digitals etc.
Desire Sexy Shop Responsive WordPress Theme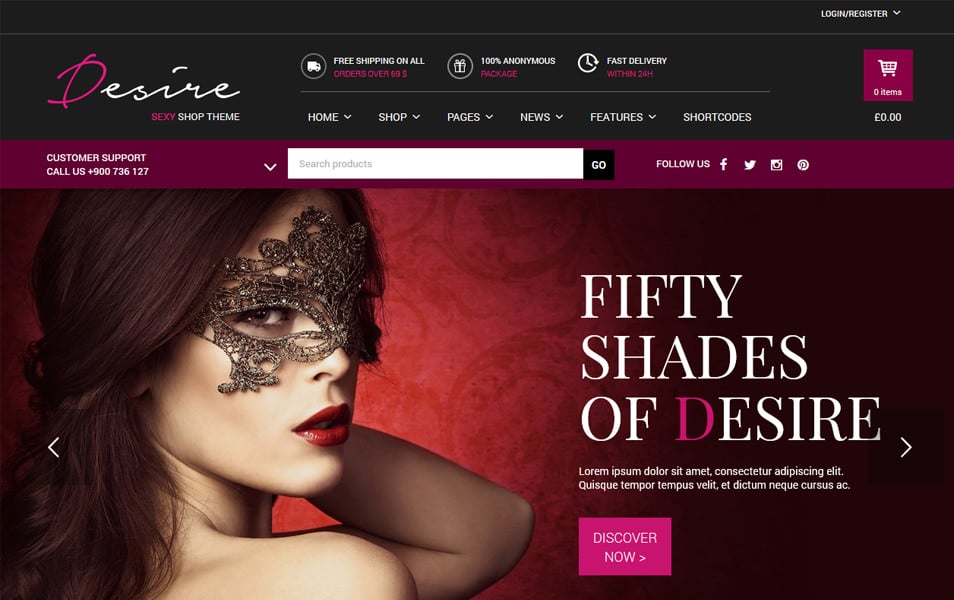 Desire Sexy Shop an intriguing WordPress theme for a site as strong as easy to use.
E-Shop WooCommerce WordPress Theme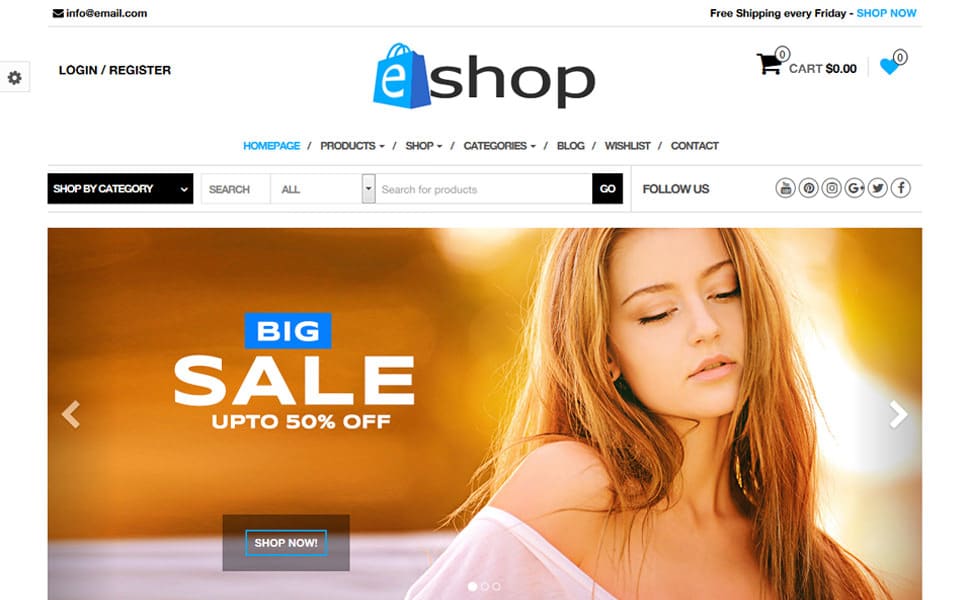 E-Shop is multipurpose WooCommerce Theme suitable for eCommerce websites of any store type: sport, technology, fashion, furniture, digitals etc.
Virtue Responsive WordPress Theme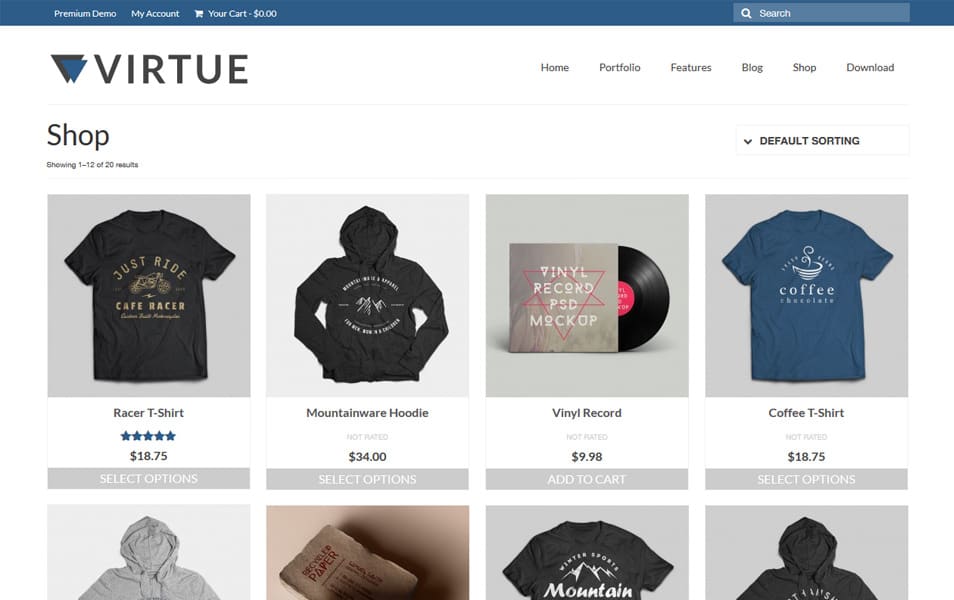 Virtue free theme is extremely versatile. The clean modern design is built with html5 and css3 and uses a powerful responsive framework to be a fully responsive and mobile friendly. It's fully Woocommerce ready with all the tools you need to design an awesome online store. The versatile design is perfect for any kind of business, online store, portfolio or personal site.
LayerStore Responsive WordPress Theme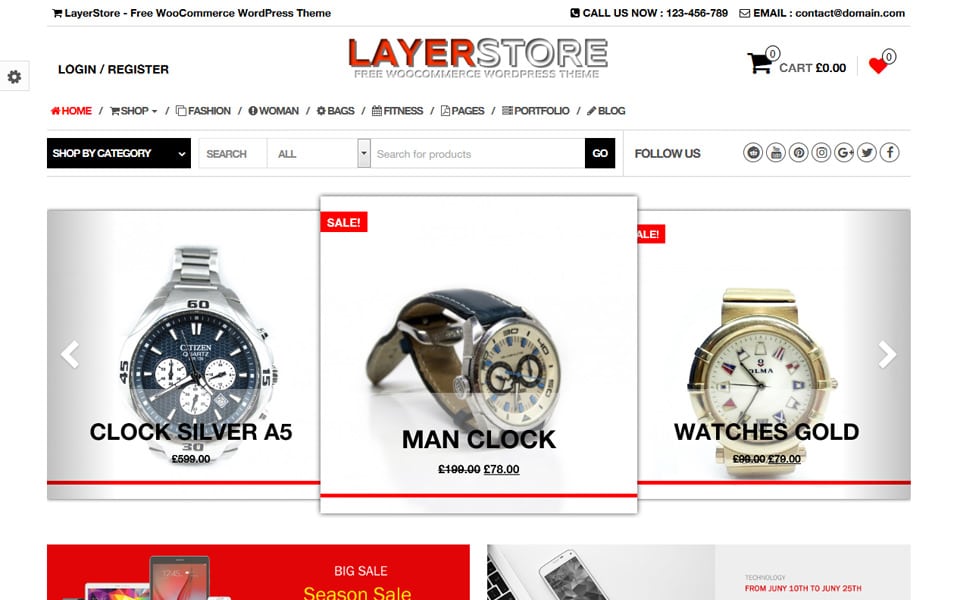 LayerStore is free WooCommerce theme designed for creating beautiful online store for selling almost everything. It is best for fashion shop, handmade shop, accessories shop, glasses shop, electronic shop, etc..
Azera Shop Responsive WordPress Theme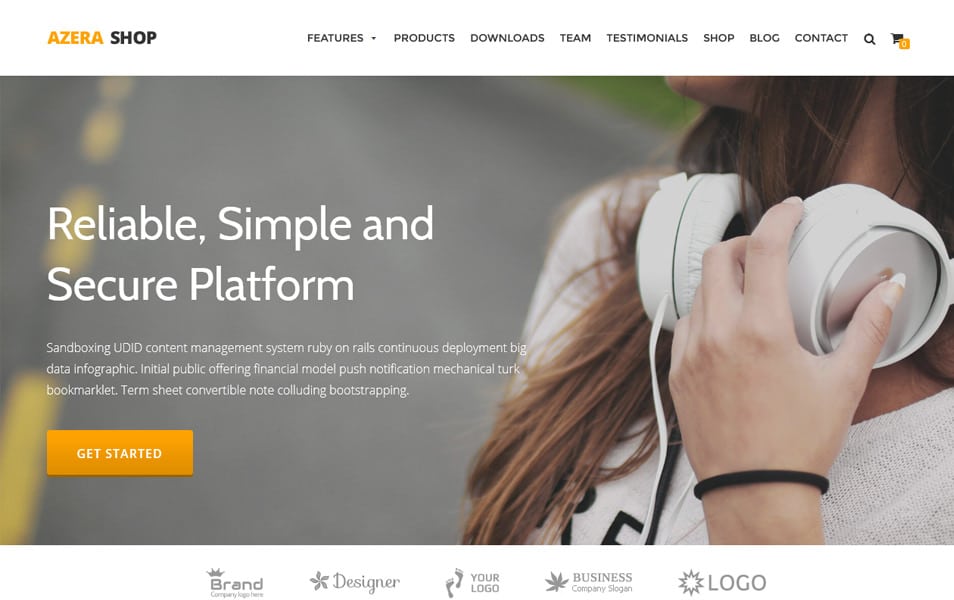 Azera Shop is an elegant free WooCommerce WordPress theme, perfect for building an one page online store.
Iris Responsive WordPress Theme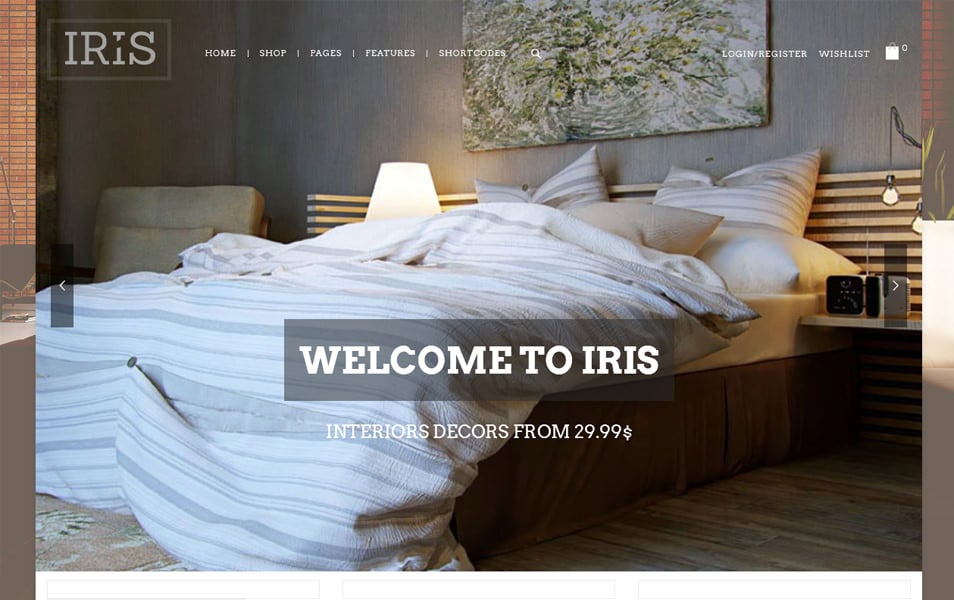 Iris is an elegant theme with a fully responsive design. Minimal and rich at the same time of all most recent functionalities, which make it an exceptional product even in the eyes of the most demanding customers.
Retailer Responsive WordPress Theme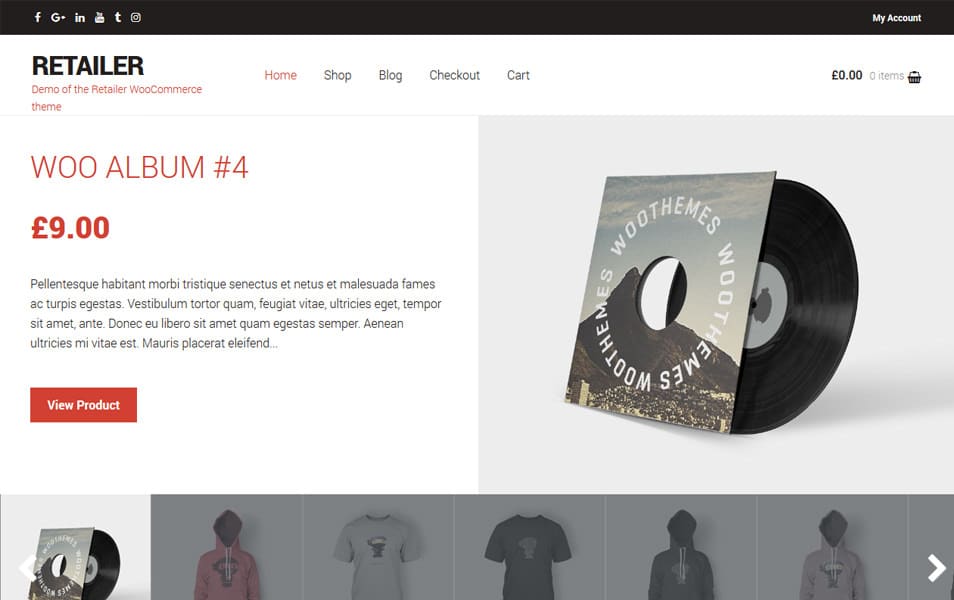 Retailer is an ecommerce theme for online retailers. It is a child theme of the Storefront theme, so this must be installed first, along with the WooCommerce plugin for ecommerce functionality.
TheShop Responsive WordPress Theme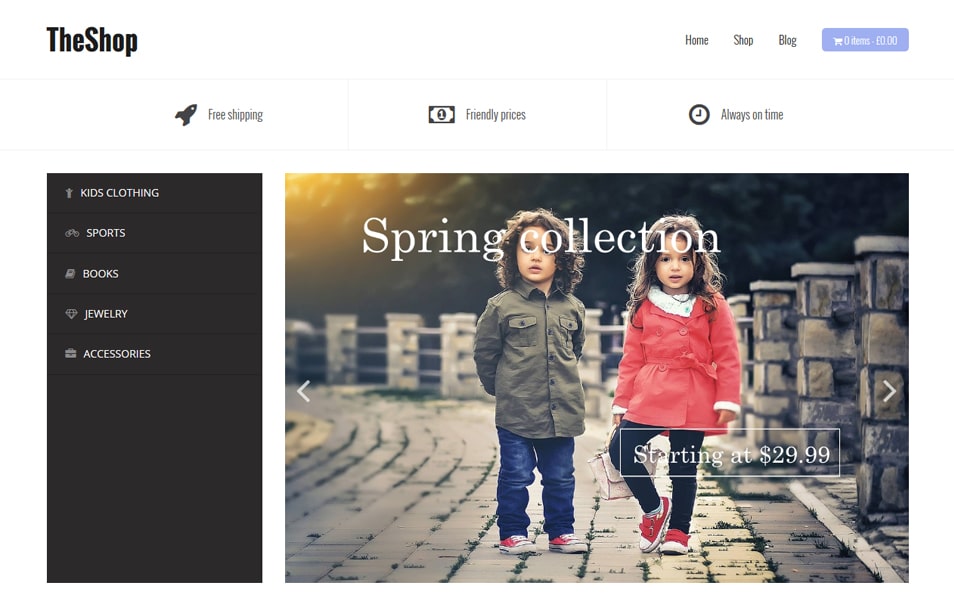 TheShop is a very easy to use e-commerce theme, compatible with the popular WooCommerce plugin.
Shopping Responsive WordPress Theme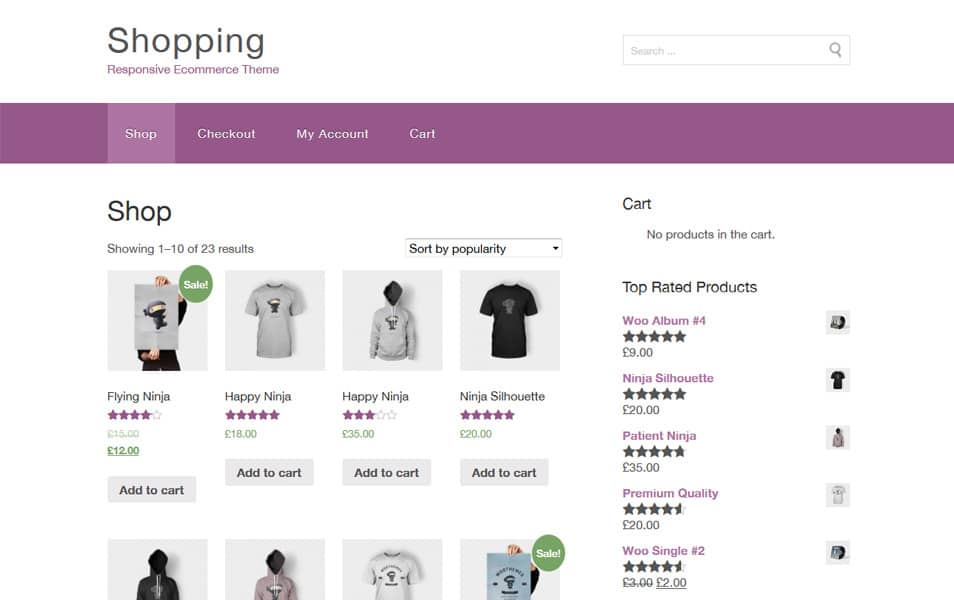 Shopping theme is an Ecommerce omega child theme for WordPress. Shopping WordPress theme is designed to work with WooCommerce plugin. Start creating mobile friendly WordPress online shop with Shopping theme and WooCommerce.
Viper Responsive WordPress Theme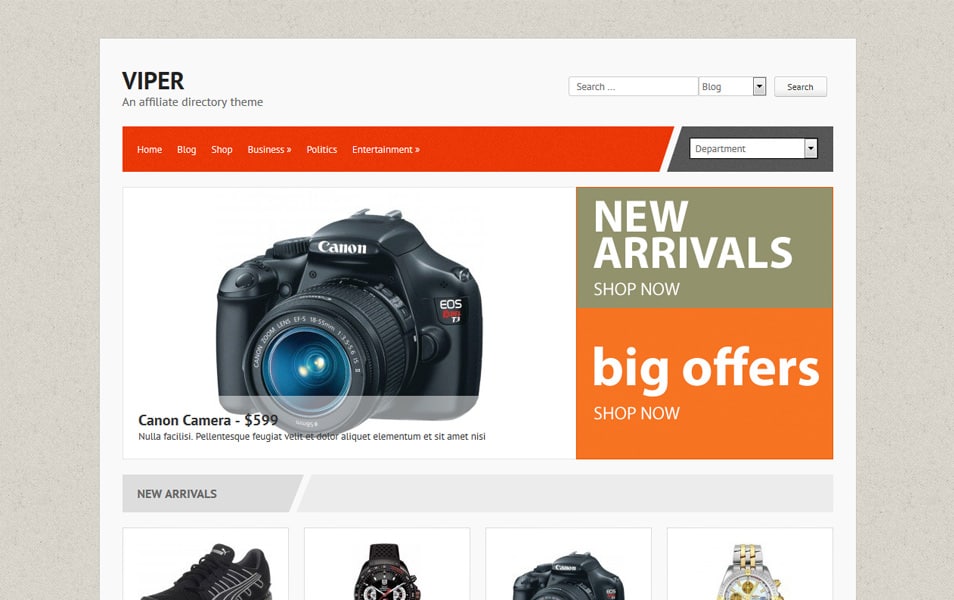 Viper is a free affiliate directory WordPress theme.
Panarea Responsive WordPress Theme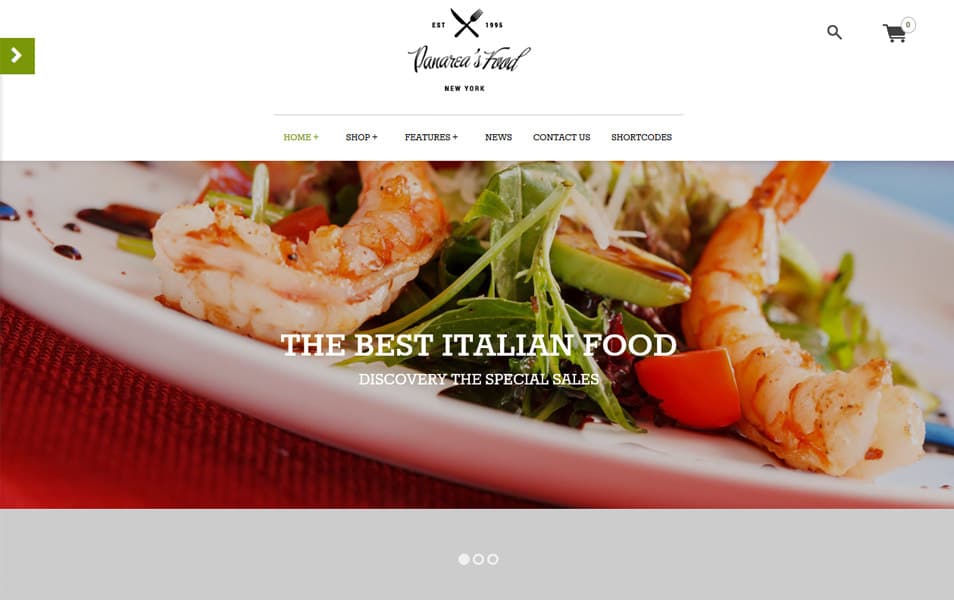 Panarea is a Restaurant and Food WordPress Theme. Panarea is the triumph of style and elegance, the perfect theme to tailor a site for your restaurant, or give life to a true online atelier.
TheStore WooCommerce WordPress Theme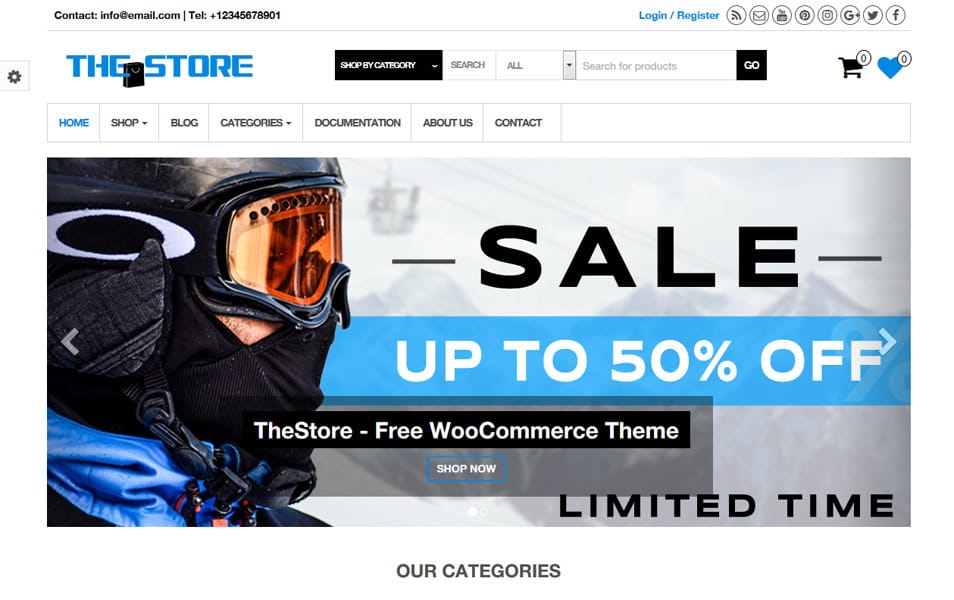 TheStore is free WooCommerce Theme suitable for eCommerce websites of any store type: electronic, sport, technology, fashion, furniture, digitals etc.
Styled Store Responsive WordPress Theme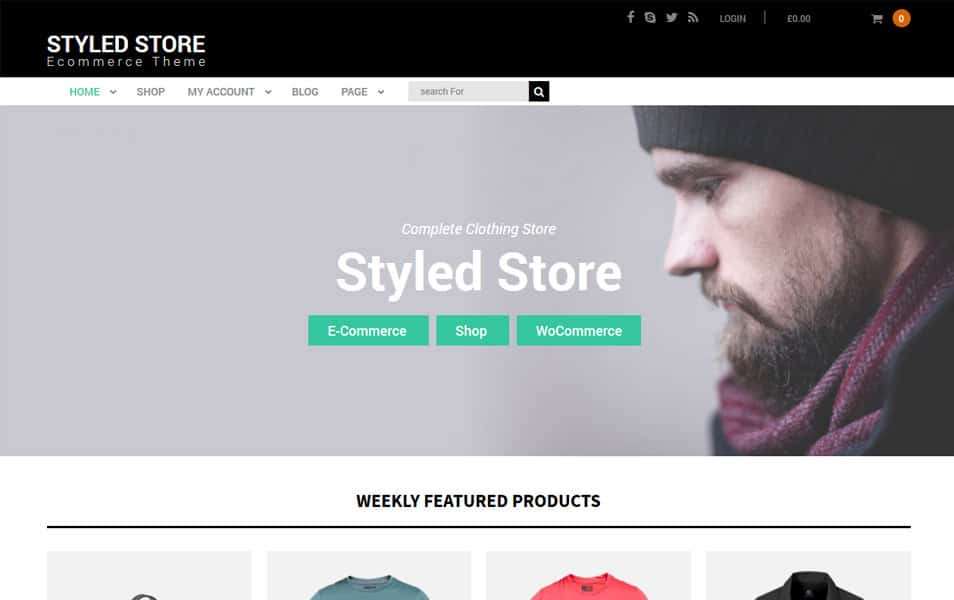 Styled Store is astonishingly elegant WordPress theme designed for your WooCommerce shop and gives a brilliant look and texture to your website.
Globe Responsive WordPress Theme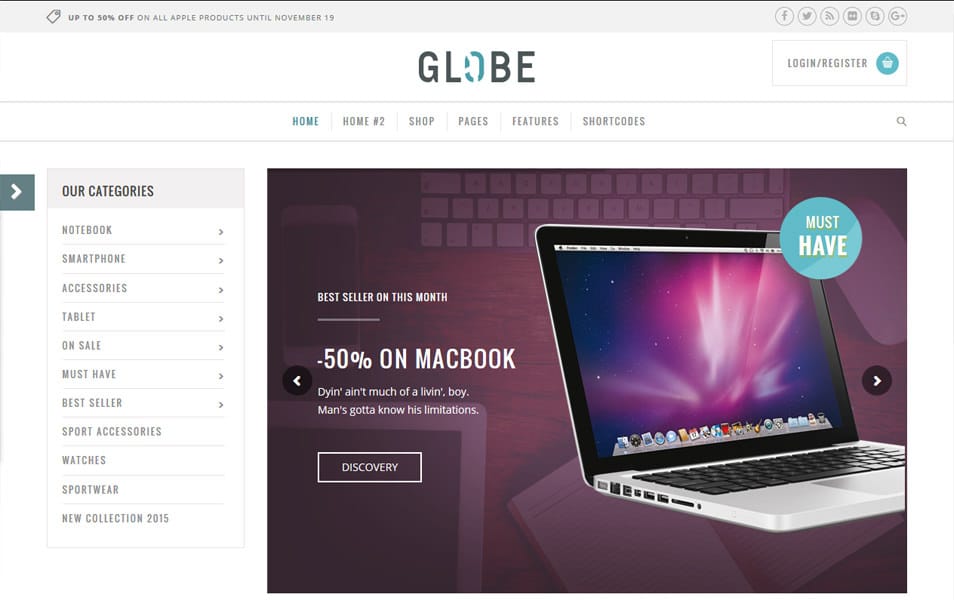 Globe is a WordPress theme able to meet the needs of those willing to make an e-commerce website or simply a corporate.
E-Comme Responsive WordPress Theme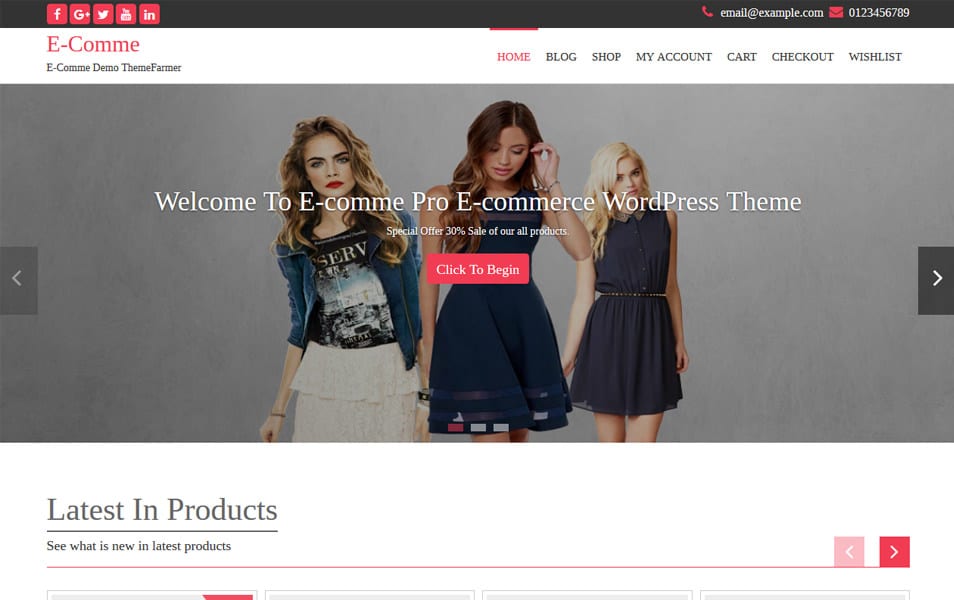 E-comme is multipurpose responsive E-commerce theme, clean and unique WordPress Theme for any business purpose.
Shopstar Responsive WordPress Theme
A super stylish, fully responsive, easy to use theme perfect for an online store, fashion website or blog. Its minimalist design features let your products and visuals do the talking.
Cartel Responsive WordPress Theme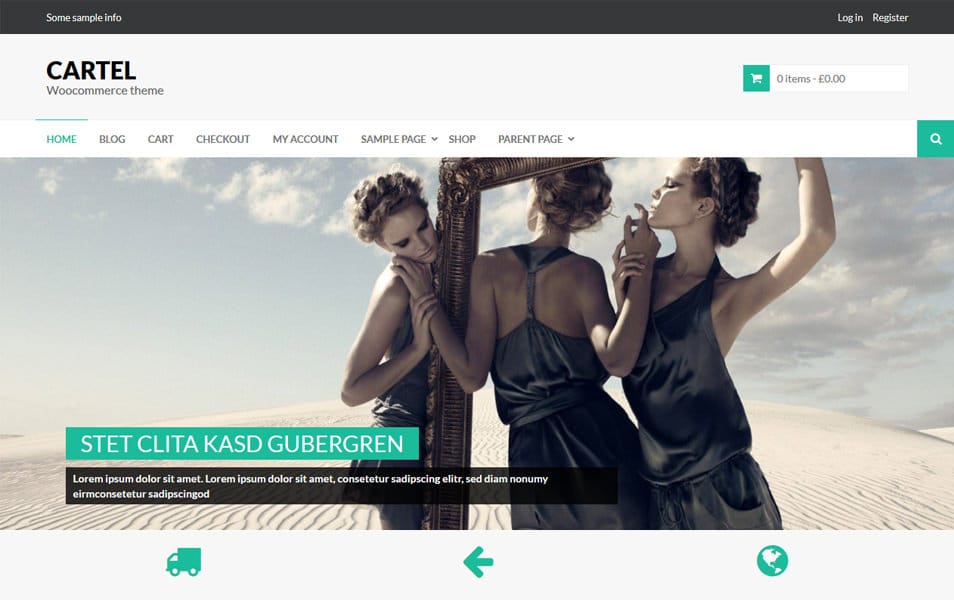 Cartel is an Ecommerce theme from Fabthemes.com. This theme is built for the Woocommerce plugin. Woocommerce is the most popular ecommerce solution based on WordPress.
Santa Cruz Responsive WordPress Theme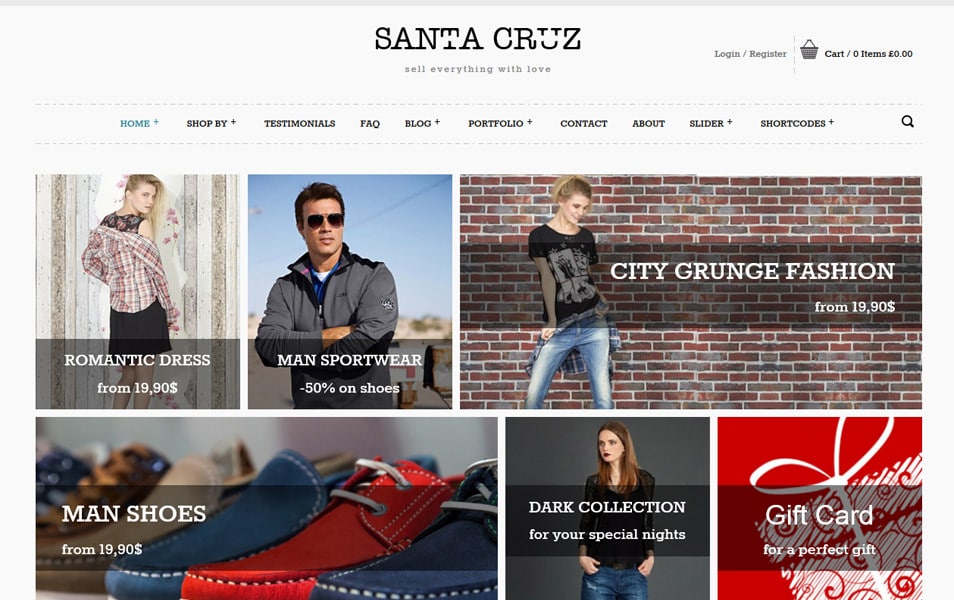 Santa Cruz is an elegant Woo Commerce theme, designed with a completely responsive design. With our new shop theme you can realize a versatile and rich WordPress shop, with thousand of layout options and a lot of features to customize your shop following your needs.
eCommerce Store Responsive WordPress Theme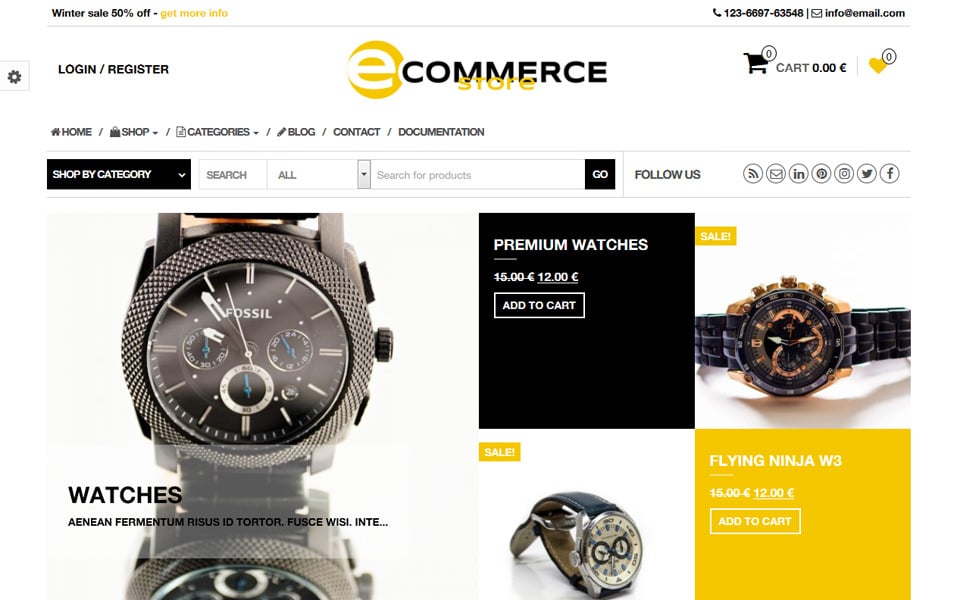 eCommerce Store is free WooCommerce Theme suitable for eCommerce websites of any store type: sport, technology, fashion, furniture, digitals, electronic etc.
Kidshop Responsive WordPress Theme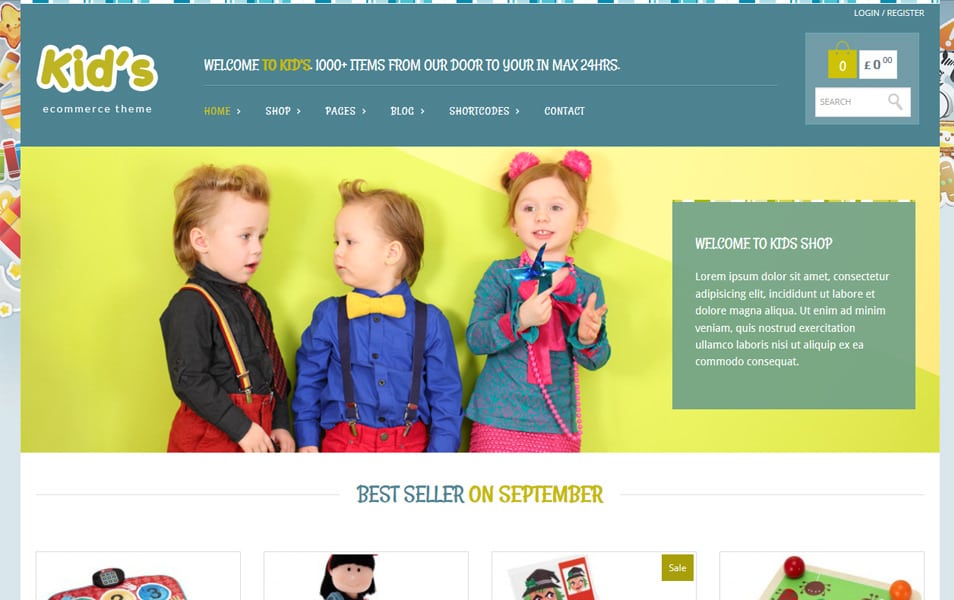 Kidshop is the new WordPress e-commerce theme developed thinking about children's world.
Bellini Responsive WordPress Theme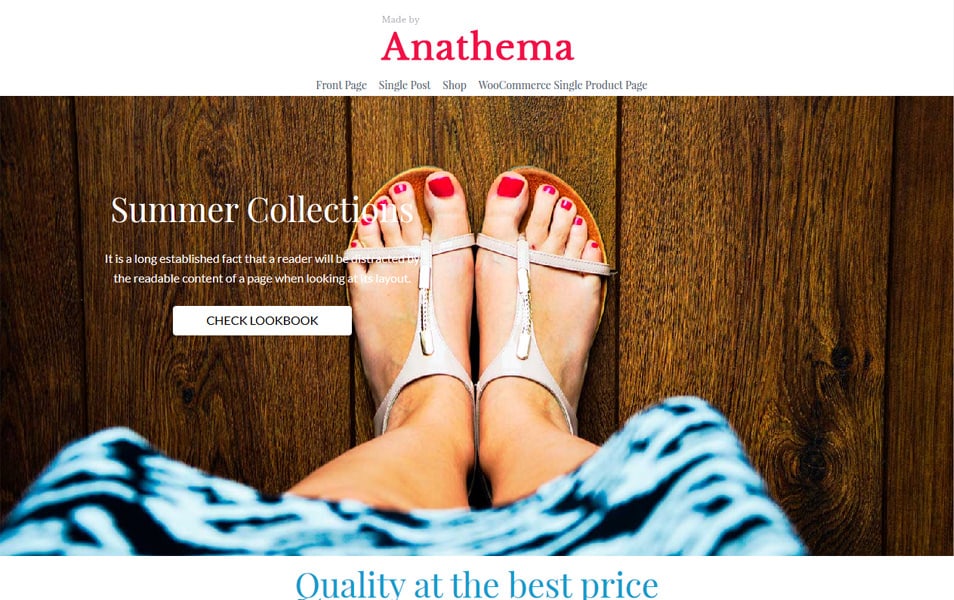 Bellini is the perfect theme for creating a eCommerce store or shop. Responsive & flexible layout built with Bootstrap.
Kakina Responsive WordPress Theme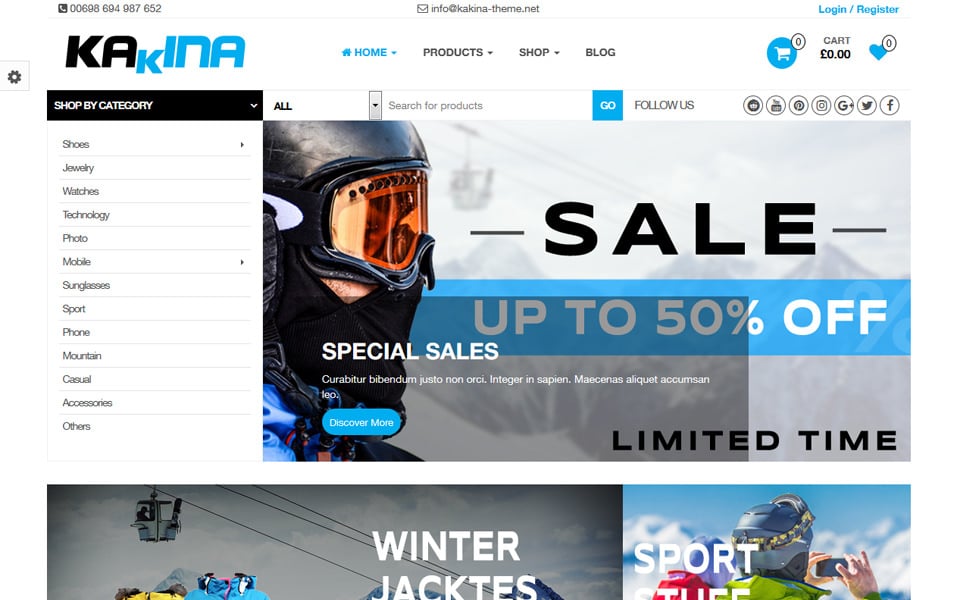 Kakina is free WooCommerce WordPress theme. This theme suitable for fashion designer clothes, furniture, wine, food, jewellery, beauty store, watches and cosmetic stores.
Ocin Lite Responsive WordPress Theme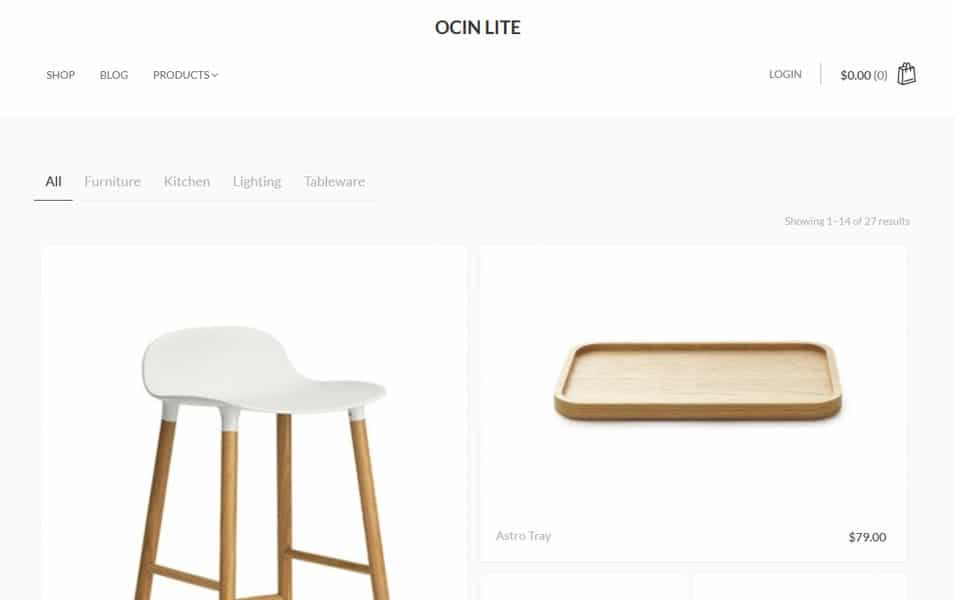 Ocin Lite is a beautiful WooCommerce theme perfect for modern and clean online shops. With a responsive design will make your online store look great on all devices.
ishop Responsive WordPress Theme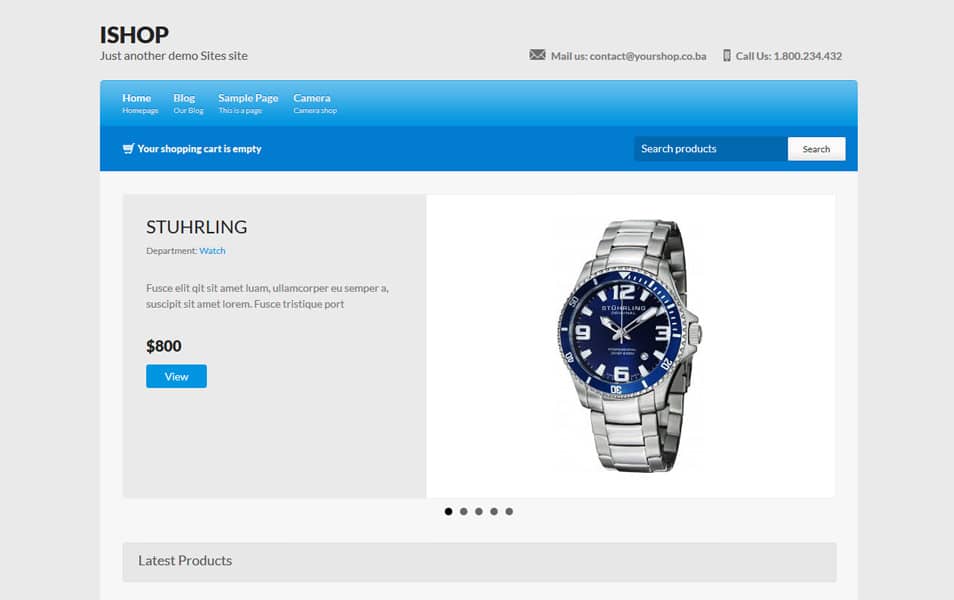 iShop is a free ecommerce WordPress theme. This theme uses the cart66 lite plugin to power the ecommerce aspect of the theme.
The Jewelry Shop Responsive WordPress Theme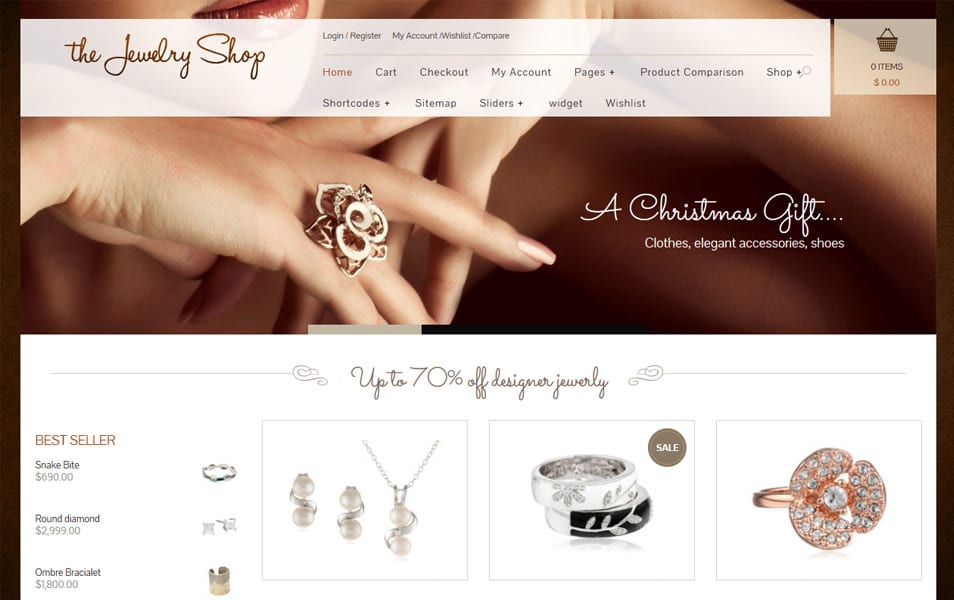 The Jewelry Shop is a luxurious and elegant Woo Commerce theme, designed with a completely responsive design.
Store Responsive WordPress Theme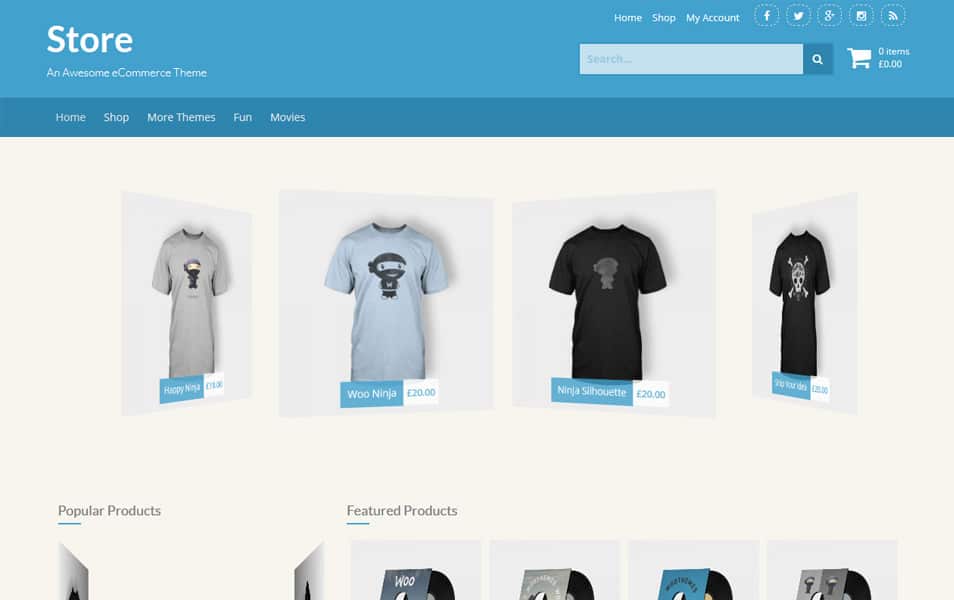 Store is a Premium Quality and one of the Most Powerful WooCommerce Themes ever created.
Mystile Responsive WordPress Theme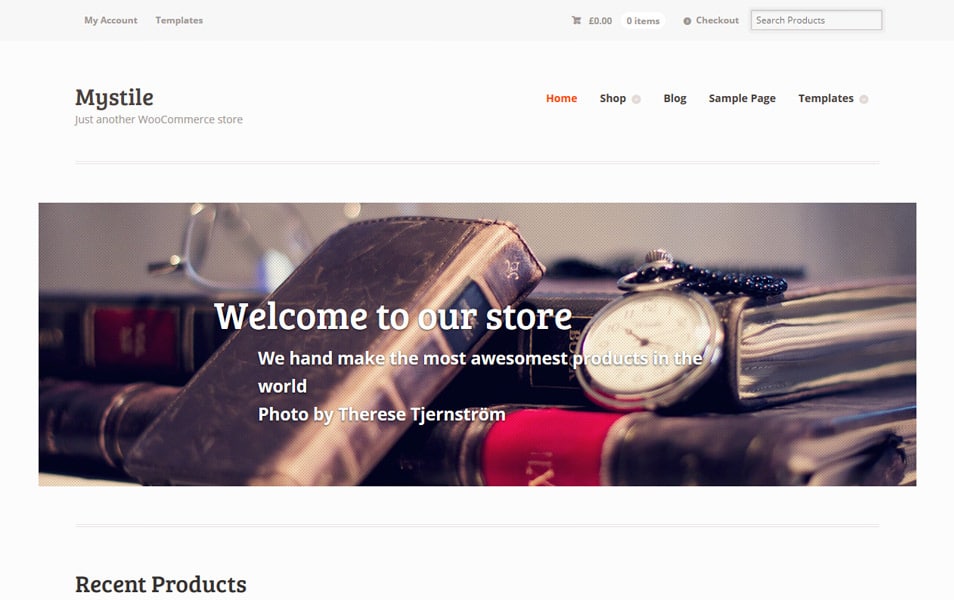 Mystile is a clean, lightweight WooCommerce theme, designed as a canvas which you can use as-is, or easily create a unique design to match your products. The theme is responsive as standard, and comes bundled with plenty of options and alternate colour schemes.
Petshopper Responsive WordPress Theme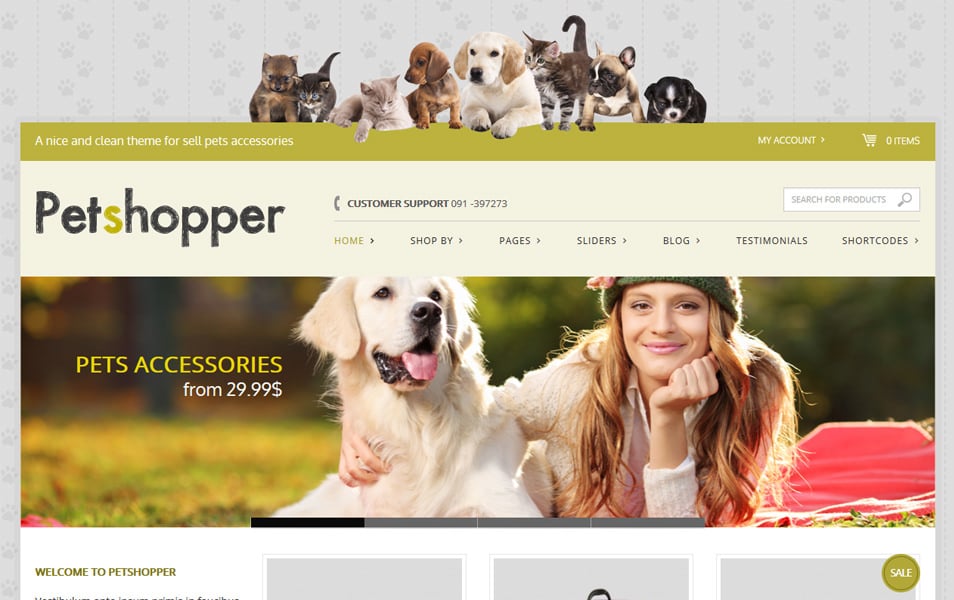 Petshopper is a powerful WordPress E-commerce theme which allows you to sell pets products and to create a nice corporate site with a creative design.
Wootique Responsive WordPress Theme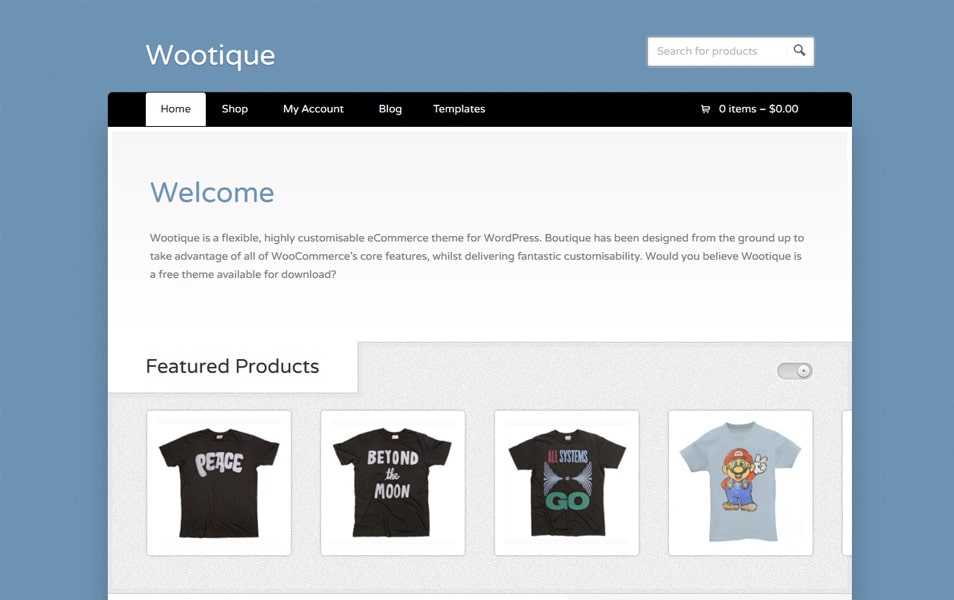 Wootique is a flexible, highly customisable eCommerce theme for WordPress. Boutique has been designed from the ground up to take advantage of all of WooCommerce's core features, whilst delivering fantastic customisability.
Storefront Responsive WordPress Theme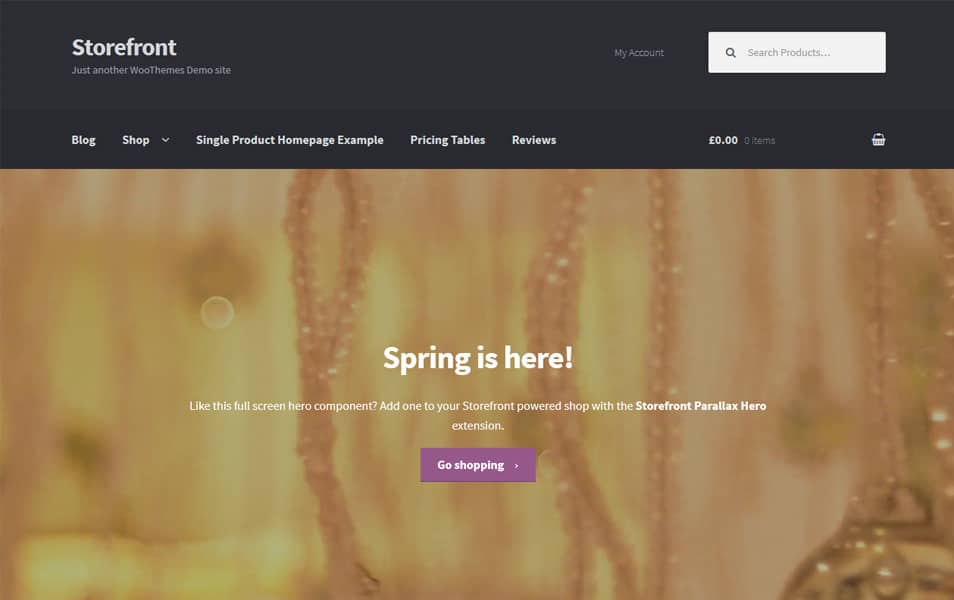 Storefront is an intuitive & flexible, free WordPress theme offering deep integration with WooCommerce.
Panthea Responsive WordPress Theme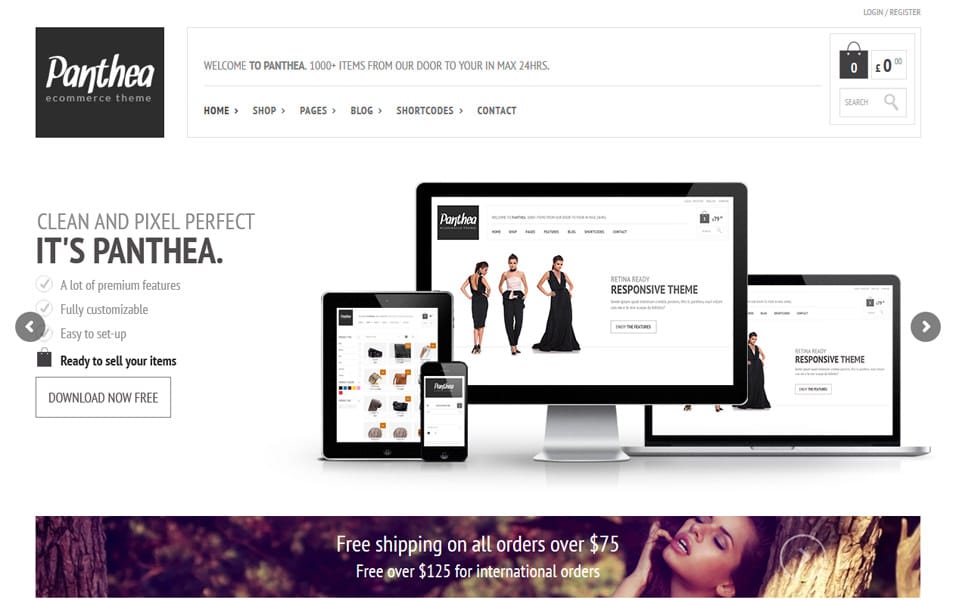 It is a responsive theme and it uses Woo Commerce plugin to set the shop features. With Panthea you can create your completely customized and versatile online shop.
E-Commerce Responsive WordPress Theme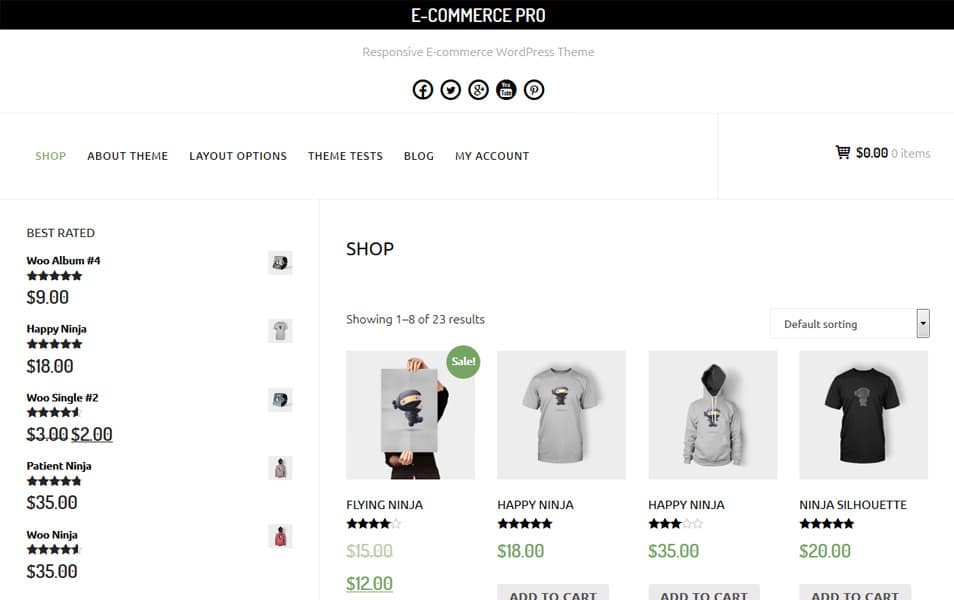 E-Commerce is a mobile-ready, responsive eCommerce WordPress Theme designed especially to work with a popular WooCommerce plugin.
Boutique Responsive WordPress Theme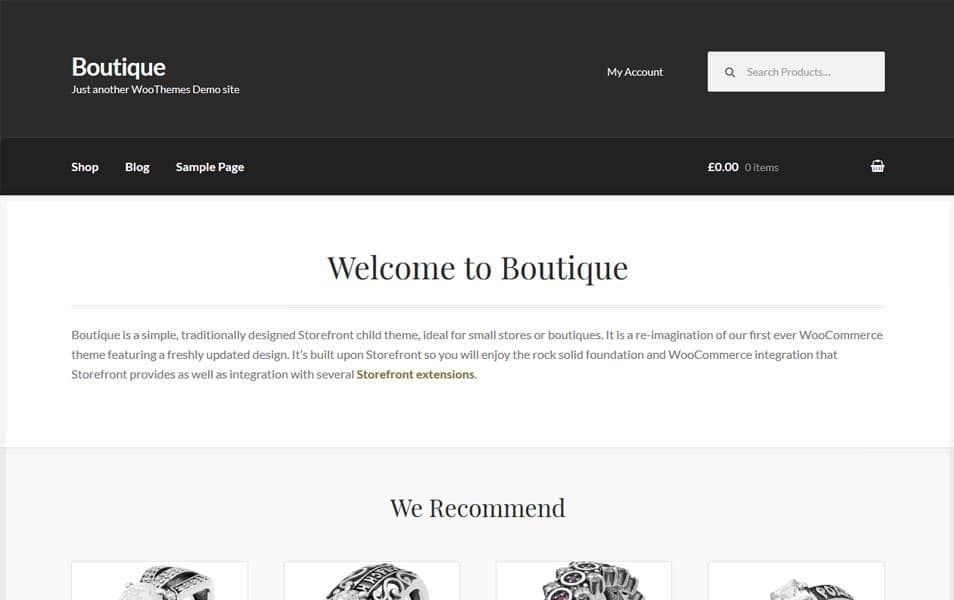 Boutique is a simple, traditionally designed Storefront child theme, ideal for small stores or boutiques. Add your logo, create a unique color scheme and start selling!
Zenshop Responsive WordPress Theme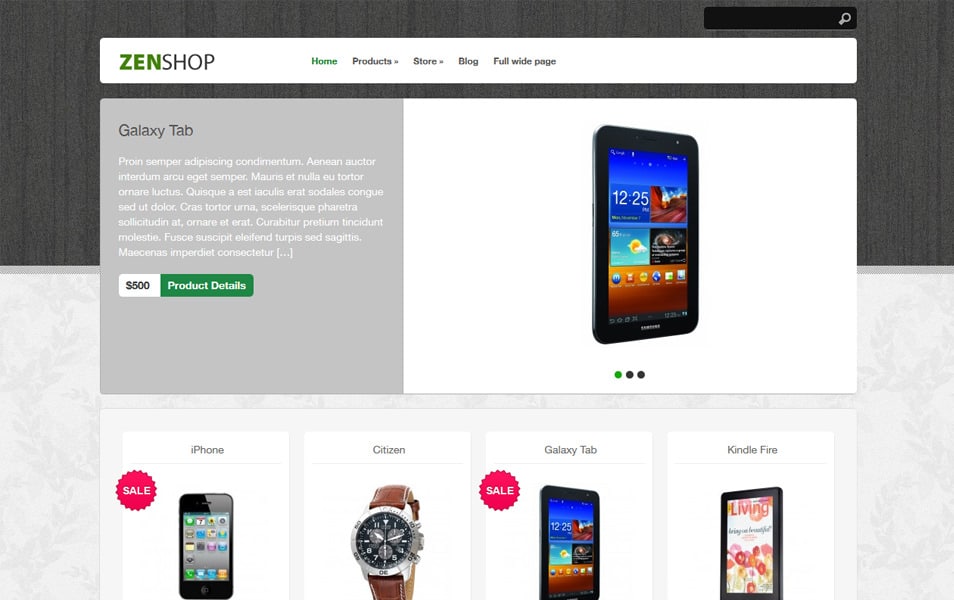 Ecommerce wordpress themes are always in demand and almost all good ecommerce themes are paid themes. Thats why we bring you an all free ecommerce WordPress theme . This theme is designed to work with the Cart66 ecommerce plugin.
Socute Responsive WordPress Theme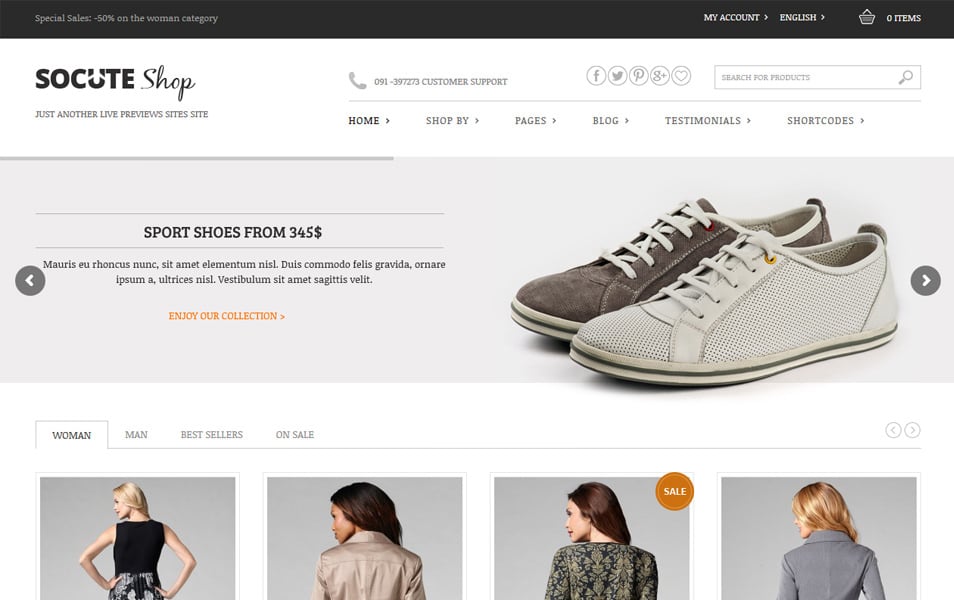 Socute is our new minimal ecommerce theme. It has been designed to be completely responsive and displayed on every kind of device.
Artificer Responsive WordPress Theme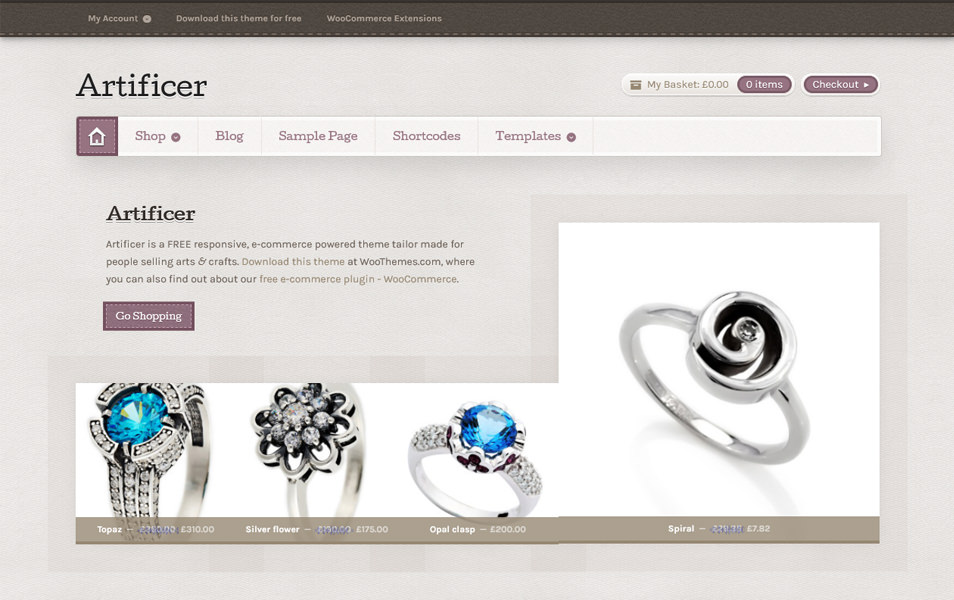 Artificer is a FREE responsive, e-commerce powered theme tailor made for people selling arts & crafts.
Shopera Responsive WordPress Theme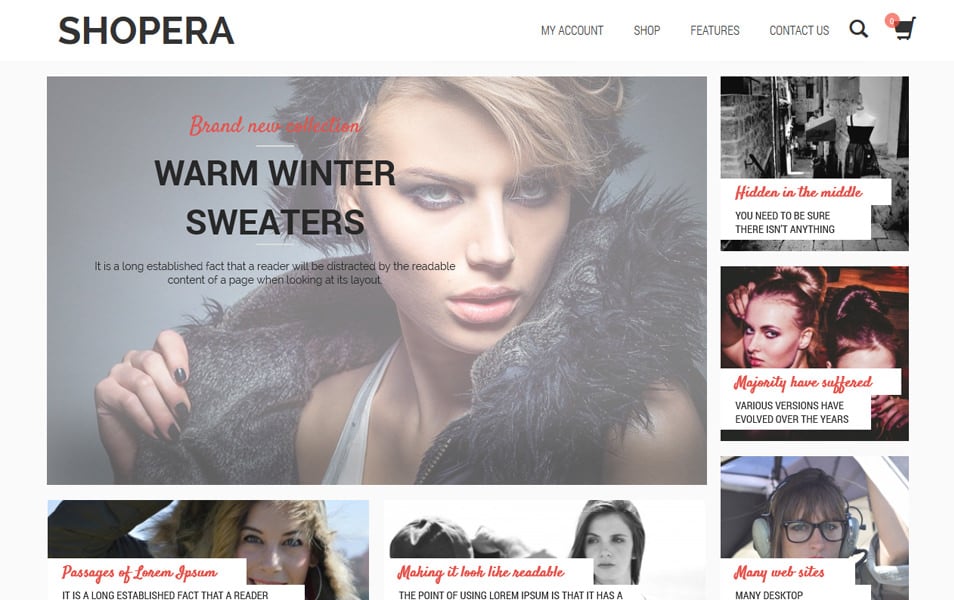 Shopera is FREE, clean, modern, responsive and highly customizable WooCommerce theme. It's perfect for any kind of web shop.
Boemia Responsive WordPress Theme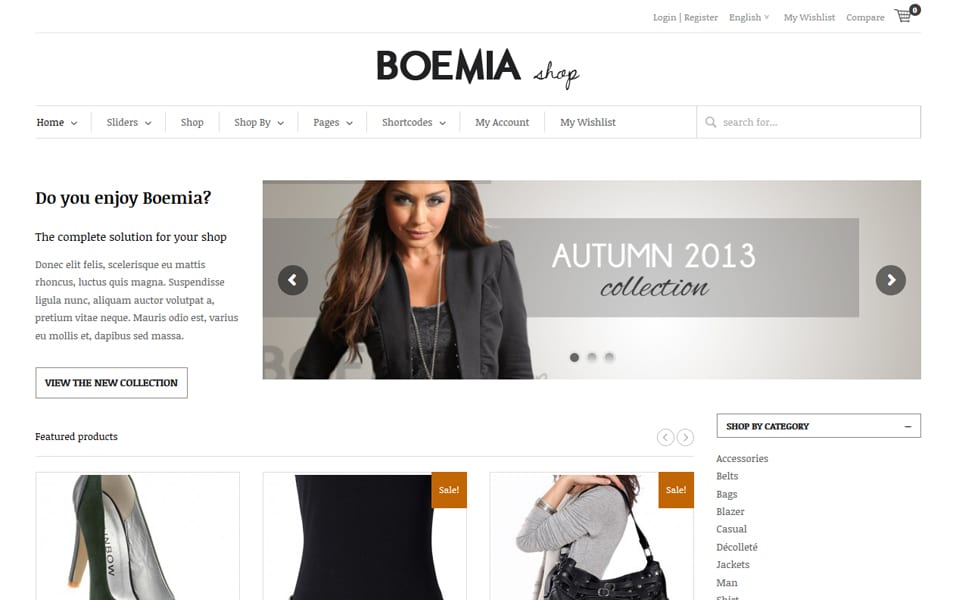 Boemia is a brandable theme designed with a minimal and responsive design. It is a shop theme which employes Woo Commerce plugin, thanks to whom you can create an amazing ecommerce on your WordPress platform.
EShop Free Responsive Woocommerce Theme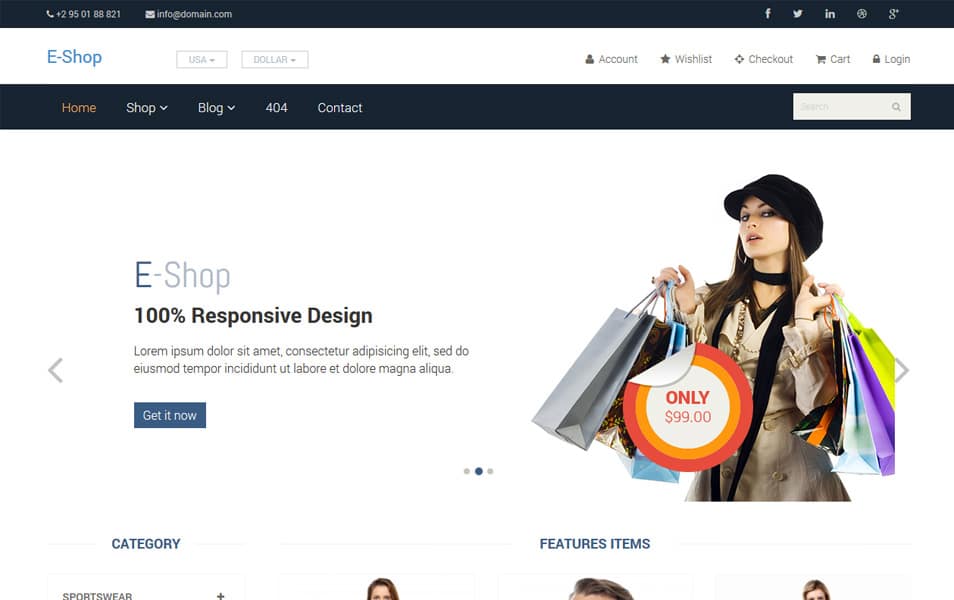 "Eshop – All in one WooCommerce WordPress Theme" is a professional Woocommerce wordpress them with multi purposes suitable for any kinds of shop from Electronics stores, Tools shop to Fashion shop and all types of marketplace business.
PurelyShopping Responsive WordPress Theme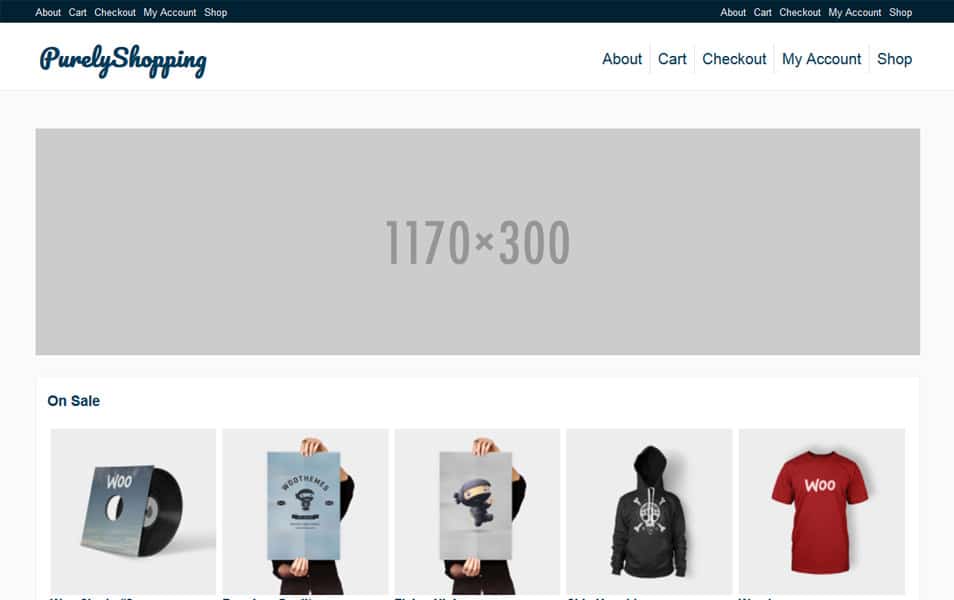 PurelyShopping theme features a minimalistic design style, with a responsive layout that works on all devices.