Great WordPress Themes Giveaway
Our friends at ThemeFuse are offering 3 WordPress themes licenses to our readers.
Anyone using WordPress for their blog may already know the name ThemeFuse, and if not, get ready to be astonished. The winners off this giveaway will get to choose one full download of their choice, and may have a tough time choosing.
The we are handing out 3 vouchers it may still be hard for winners to select just one. Here's how to enter:
Be Sure to Enter the Giveaway
Post a comment on this story and tell everyone exactly what you would do with the themes and why you deserve one (Make sure to fill your Email address).
Alert the Tweeters of the World: Win a free copy of @ThemeFuse #WordPress Theme from @cssauthor (RT to Enter).
Pass the Word to Facebook Friends on our ThemeFuse Facebook page.
**Be sure you check back often, we are announcing the winner in seven days.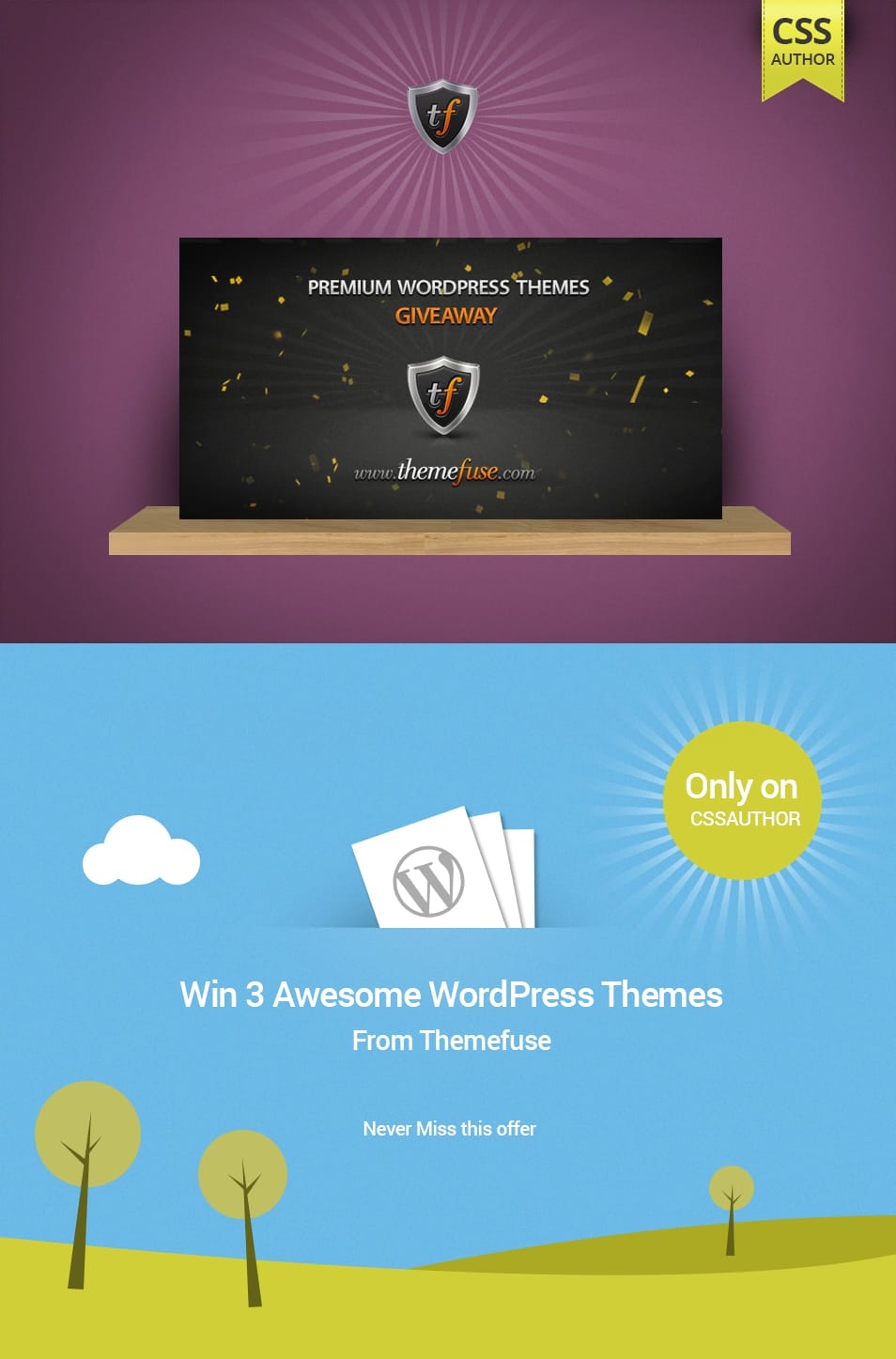 Be Smart and Participate!
In the world of WordPress themes, ThemeFuse is considered a premium brand. It really doesn't matter if you are a casual, professional, or business blogger – they will have what you need and more.
While the good looks of the blog matter, so too do the features and functionality. ThemeFuse has all of these things covered and ensures that you get an easy to use configuration interface along with the simple source code.
And by the way ThemeFuse has a cool new product launched in partnership with a trusted hosting company. They offer hosting that comes with a free domain and on top of that they do all the set up and handle all the installs for you for free. You'll get your website in a matter of minutes. Find out more about this amazing product.
Just explore for yourself by looking at some of the WordPress templates offered by ThemeFuse.
PixelWhiz – Designer WordPress Theme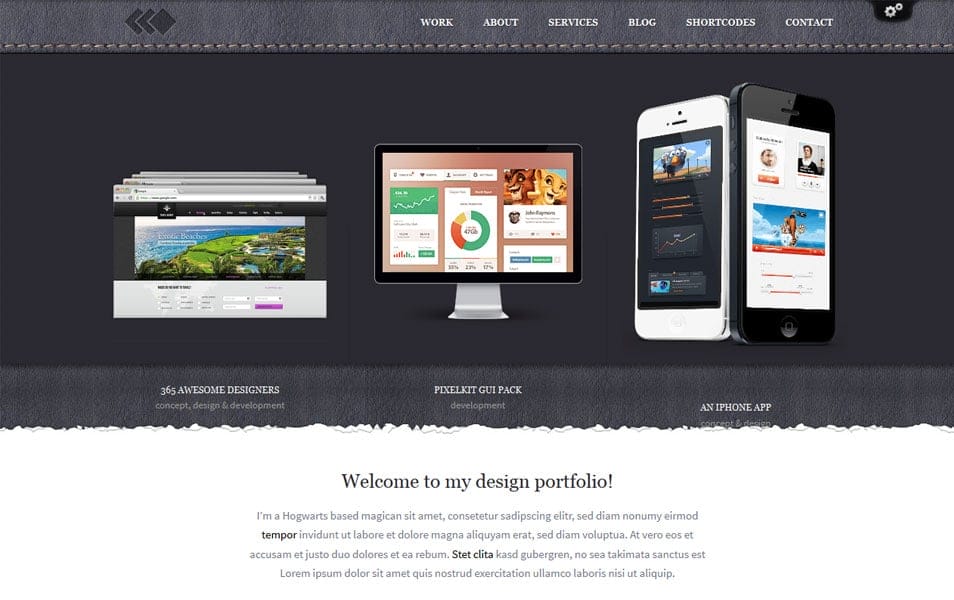 Original art deserves an original setting, and this theme is the perfect location for your graphic design and art.
KiddoTurf – Kids WordPress Theme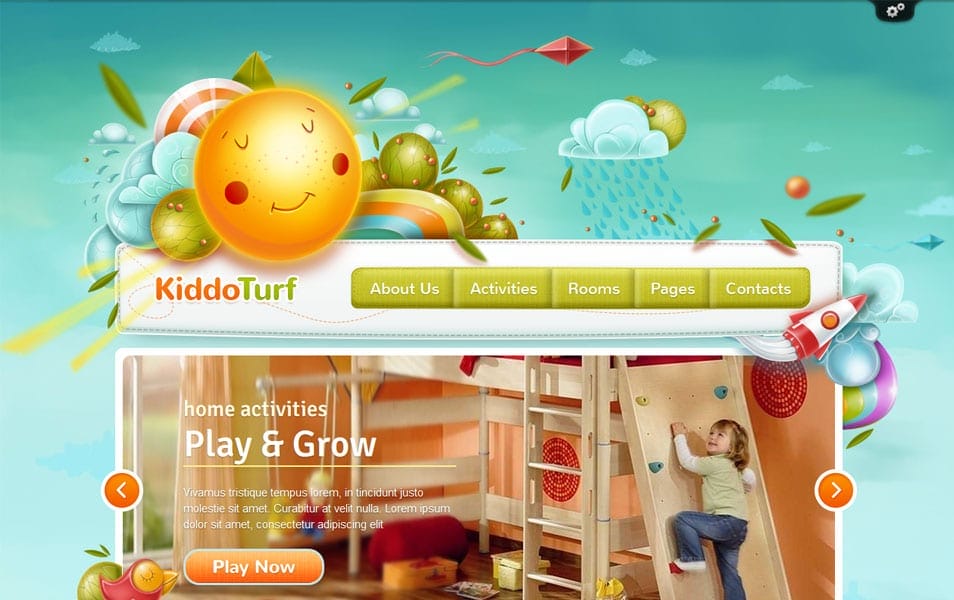 A gorgeous, responsive kids WordPress theme ideal for a kindergarten or day care center website.
The Muse – Inspiration WordPress Theme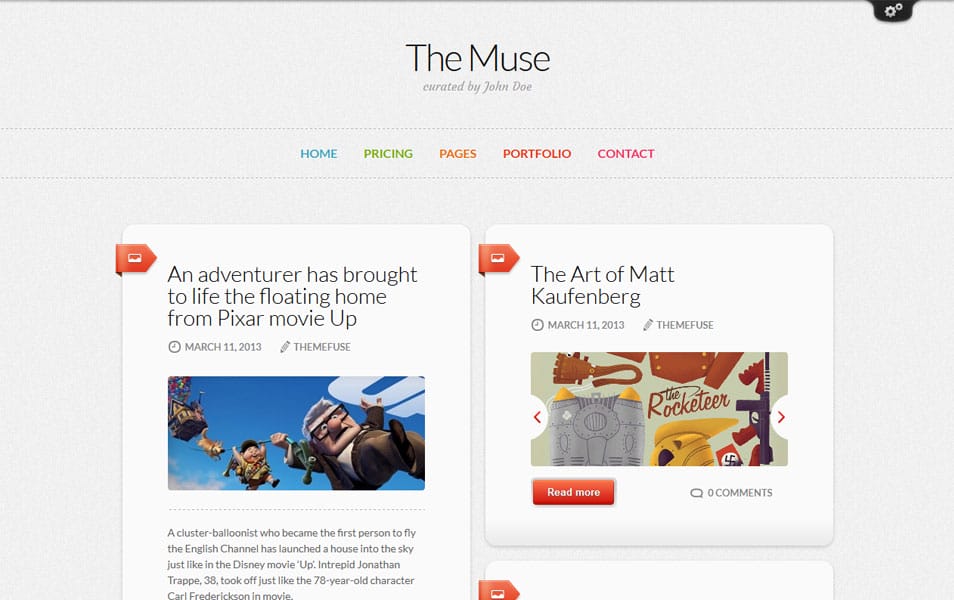 A minimalist inspiration WordPress theme for anyone that wants to start his own blog and believes that content is king.
PhotoArtist – Photography WordPress Theme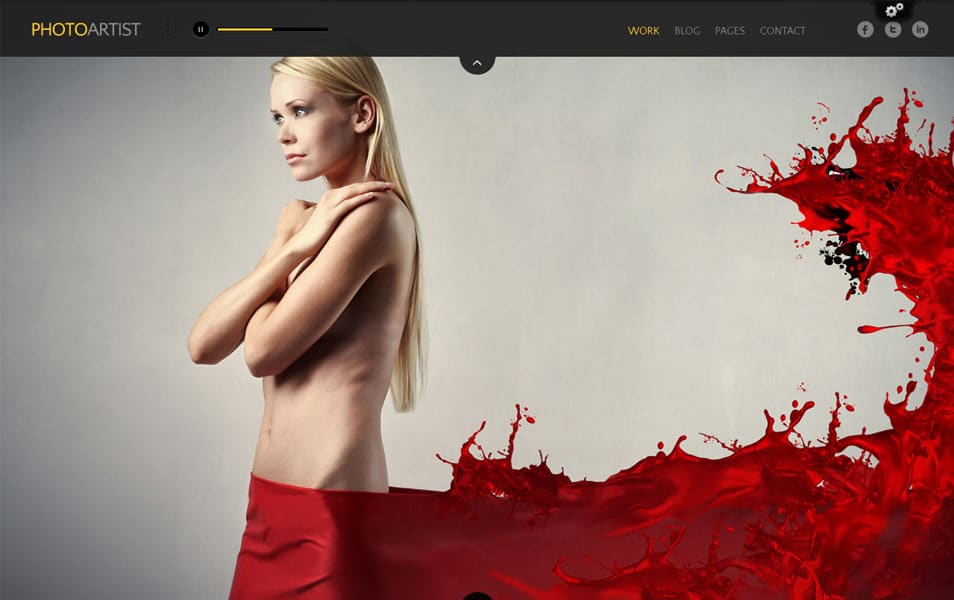 Don't distract from your beautiful photography, and use a theme that is perfect for the professional, or soon to be, photographer.
Voyage – Travel WordPress Theme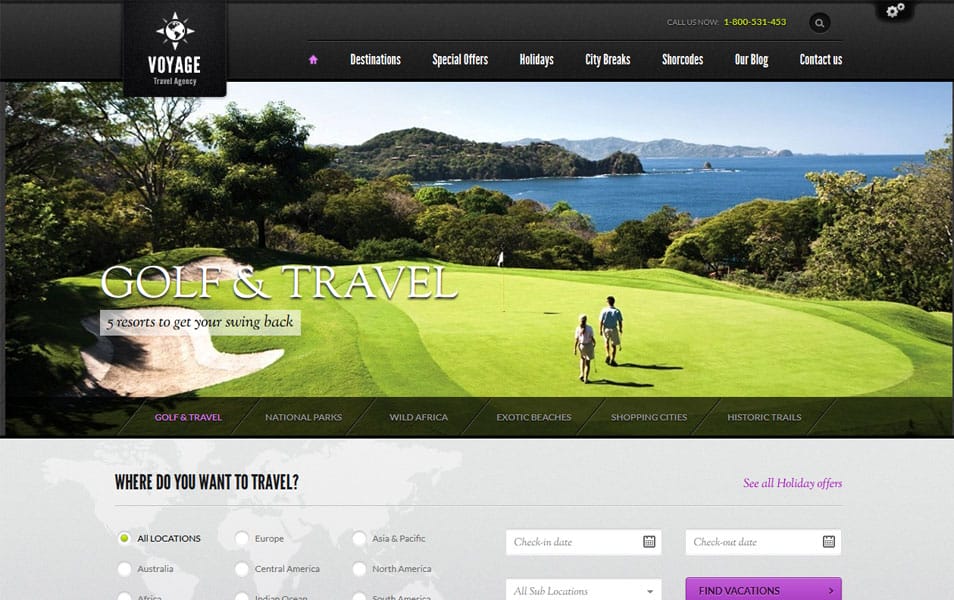 Traveling the world? Create the perfect travel blog that allows you to display images, load videos, and even use a mobile device to access the site.[divider]
Collective – Professional WordPress Theme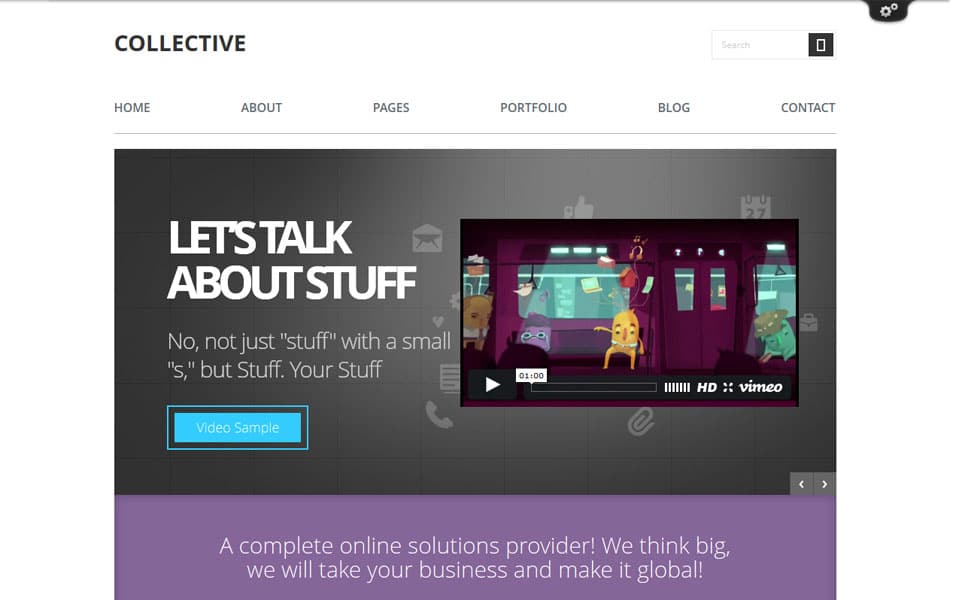 A powerful and in the same time easy to work with responsive professional WordPress theme ready to push your business forward.
So, why not toss your hat into the ring and try to win one of the three impressive themes being given away by ThemeFuse!